Firms with no mental health support for workers stand to lose this much… | Insurance Business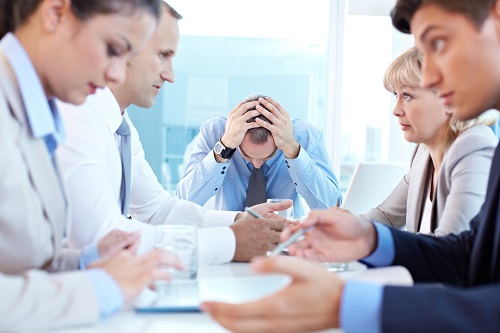 It's Mental Health Awareness Week, and business insurance specialist QBE has released the findings of its survey aimed at highlighting the impact of mental health support – or the lack of it – in the workplace.
An average of £52,000, it turns out, is the cost of losing business or contracts for employers who fail to support staff with mental health issues. Carried out by Opinium, QBE's poll involved more than 500 senior decision-makers in the UK.
It found that while 90% of business leaders think mental health problems are a valid reason to take time off, 40% would prefer employees with issues related to stress, anxiety, or depression to keep working. In addition, a quarter of the respondents said their business did not offer any workplace mental health support.
However, the survey also showed that 40% of the senior decision-makers experienced a loss of business as a result of staff continuing to work while experiencing mental health problems.
In particular, 17% failed to deliver products or services due to an employee suffering from mental health issues while at work. Also, 11% said they experienced losing customers while a tenth of respondents lost business and contracts.
The good news is, according to QBE, the majority of employers who took part in the poll have implemented programmes to support mental health in the workplace in the past 12 months. These include flexible working, leave for mental health problems, and mental wellness support.
For 62% of the surveyed business leaders, the measures resulted in an increase in staff productivity.
"Businesses are beginning to recognise the beneficial impact that supporting mental wellness in the workplace can have, and while some employers may see absence as a cost, not allowing employees to take time to recover when they need it could be just as damaging," said Grant Clemence, senior manager at QBE.
"Workplace cultures mean many are not taking time off when they need it."
Meanwhile a separate QBE survey featuring the workforce side found that not taking time off to recover from a mental health problem had taken a toll on productivity, according to 94% of the 1,300 employees polled.