Ardonagh Advisory welcomes Aviva veteran Phil Bayles | Insurance Business UK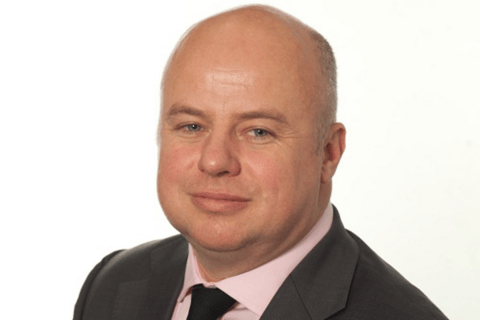 Ardonagh Advisory Holdings Ltd has today announced the appointment of Phil Bayles (pictured) as chief commercial officer. Bayles joins the group from Aviva UK when he has held a variety of senior roles across the last 18 years, including most recently as chief distribution officer. In this newly created position, he will report to the CEO of Ardonagh Advisory, Rob Worrell, and will take a place within the business's executive team, leading on placement and strategic growth initiatives, including M&A.
Bayles will also oversee Broker Network and Compass, working closely with MD of networks Jaime Swindle in a role that will allow him to continue his "unequivocal support" of independent insurance broking. Commenting on the appointment, Worrell noted that those who know him will be able to attest that he has long been waiting for an opportunity to work with Bayles, a friend of many years.
"To have him sat around the Ardonagh Advisory table at this moment in our journey feels like the stars aligning," Worrell said. "Phil is a leader who has amplified the voice of brokers and has fought to promote the necessity of independent, professional risk advice. We welcome his inimitable style of representing issues on behalf of intermediaries and being a force for change."
Worrell highlighted that Ardonagh Advisory is poised for substantial growth through both organic and inorganic growth and that its exemplary retention rates, customer service and burgeoning regional footprint across multiple commercial and specialist lines are founded on customer-centricity. Speaking for himself and his colleagues, he said, he is delighted to welcome Bayles to the team, where he feels his new colleague will make an "indelible mark" on Ardonagh Advisory's value creation story.
Bayles added that, after 18 very happy years at Aviva, only a very special opportunity would make him consider leaving and that working with Worrell, his team and the broader Ardonagh Group executive was that opportunity. He said there is a natural home for him with the team, working among friends who understand his passion for supporting regional broking.
"I feel certain that this role will enable me to play a meaningful role in the future of Ardonagh Advisory and in the businesses and brokers it supports across the UK," he said. "Although I'm sad to be leaving behind so many great colleagues at Aviva, I'm genuinely excited about joining Ardonagh and the opportunity it presents."
Subject to usual regulatory approvals, Bayles will start his new role in the summer of 2021.
Commenting on the news, Aviva noted that Bayles has been instrumental in driving its distribution agenda and building strong, positive sentiment with the brokers and partners the insurer works with during his tenure. Aviva wished him the best and thanked him for his contribution over the years.
Meanwhile, subject to regulatory approval, the company confirmed that, Gareth Hemming will replace Bayles as Aviva's chief distribution officer and that Owen Morris will replace Hemming as MD of Aviva's personal lines business. Among other roles, Morris, a qualified actuary with a wealth of experience in general insurance, was previously MD of Quote Me Happy and General Accident, and his understanding of data, analytics, pricing, digital and underwriting will enable Aviva to continue building on Hemming's strong work in transforming its personal lines business.
Bayles also made an additional statement and said: "I've loved working for Aviva, and all the great people and teams I've worked with. It's been a really hard decision for me to leave after eighteen great years with the company and the last eight running the intermediary business, but it's easier leaving knowing the business is in great shape and in great hands with Gareth taking charge. Brokers know Gareth from his time as SME director, and will be very glad to see him step up into the role.
"Even though I'm leaving, I will be following Aviva closely and cheering for their continued success."