Assessing the impact of the Civil Liability Act on LEI | Insurance Business UK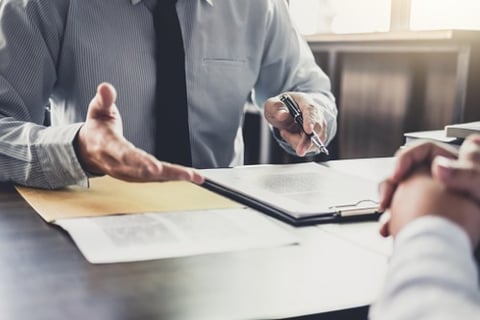 Legal expenses insurance (LEI) is a hot topic within the insurance industry with the question of how upcoming reforms and legislation will impact this market sector now an essential consideration. Providing an overview of the UK LEI market at a recent MGAA briefing, Chris Morter, BTE underwriting manager at ARAG, identified the sector as being worth approximately £500 million in GWP.
"Recent research is showing that about 50% of motorists have LEI and 27% of homeowners so…there are quite a lot of people without cover," he said.
Morter detailed how LEI is a fairly low-cost add-on product with a typical family price of between £8 and £10 and a commercial/SME price of approximately £20. Target customers for these policies are generally commercial clients and often SMEs, mid-core businesses and fleets.
However, according to Morter, "the value of LEI is only as relevant as its most recent legal update so unless we are constantly changing and evolving our wordings, it really might not meet consumer needs."
Central to this changing legislation is the Civil Liability Act (CLA) – widely known as 'whiplash reforms.' The central objective of this act is to reduce the volume of low-value road traffic accident (RTA) claims.
There are four key reforms heralded by this legislation. Firstly, the prohibition of offers to settle without medical evidence.
"Arguably," Morter said. "insurers have been a little guilty of creating bad consumer behaviour by accepting claims without any medical evidence."
According to Morter, it remains to be seen whether consumers will go to the effort of retrieving a medical report for the reduced compensation offered under this act. This reduced compensation is the second reform implemented, with the proposed set tariff of damages to soft tissue injuries dramatically reduced - previously, compensation guidelines for an injury duration of between 0-3 months resulted in an average payment of £1,750. Under this new act, payments will be typically reduced to £225.
Further reforms are expected in the assessment of catastrophic injuries with payments expected to be reduced here also, while general changes are expected to impact Civil Procedure Rules regarding how claims are settled.
Much of the dialogue surrounding the CLA examines the impact of these reforms on access to justice from claimants. Questions have been raised, particularly when it comes to the government's plan to move small personal injury claims online.
This is a key consideration addressed by Shirley Woolham, CEO of Minster Law, when discussing these reforms. She identified the three major barriers to claimants as: complex technologies, hard-to-understand processes and a worryingly inaccurate perception of claimants. This last factor, she stated, is largely driven by the red-tops, by the demand for headlines and also often by the insurance sector itself as it attempts to target the impact of these claims on its profits.
"Without great technology, simple processes and the eradication of this 'moral issue', people that should make a claim [will not] make a claim," said Woolham.
Woolham states that the development of the government's online claims portal has been dogged by secrecy and that, "it's not OK for the portal to simply function, it must be exceptional in respect of the user experience and the claimant journey, to ensure that it does not serve as a barrier to claimants who are time-poor."
Discussing this self-service portal, which was demoed in September, Morter identified a key concern that "vulnerable clients are going to be hit the hardest."
Speaking of those will be hit the hardest by this recent legislation, Woolham stated that brokers too are, "probably a little behind the curve…in terms of having LEI that is reforms ready, and if reforms are implemented in April 2020 (which many speculate is not going to happen)…then every single LEI policy out there today will be required to fund the legal costs of customers who pursue a personal injury claim."
"The fear," said Woolham, "is that brokers are the least prepared because they are still selling the same insurance policies and so their claims costs are going to go up."
The margin that brokers earn on LEI policies is quite significant, states Woolham. Detailing this margin, Morter said a major impact of the legislation will be the higher take-up of before the event (BTE) policies and that it remains to be seen what will happen to the retail price of these offerings. Generally people have paid between £20 and £30 while brokers are estimated to pay between £0.50 and £1.
"If we up our rates to between £5-£10, it remains to be seen if this will be passed on to the consumer or remain absorbed in that already fairly high commission cost that's being taken," he said.
Morter believes this will be particularly relevant in the large fleet sector where fleet businesses have typically enjoyed very low premiums, with underlying insurers covering the cost, but where it now looks likely that insurers will stop absorbing this cost and pass the responsibility on to the broker.
For any brokers operating in this industry today, considering LEI and the impact of upcoming RTA reforms is perhaps a more essential component of their strategy than ever before.