Aviva CEO Mark Wilson in shock departure | Insurance Business UK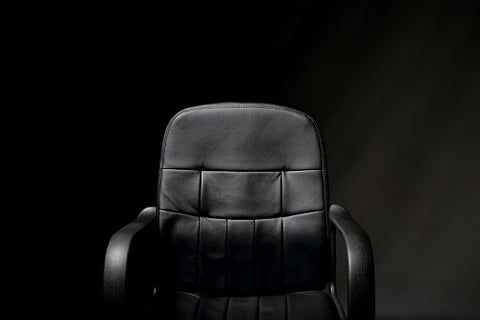 Mark Wilson, chief executive of Aviva, is stepping down today, October 09.
In an announcement this morning, the UK's largest insurer revealed that its board and Wilson have agreed on the departure. The now ex-CEO, however, will remain with the group until April 2019 and ensure an orderly transition.
"Mark was brought in to deliver the turnaround of Aviva," explained the London-headquartered firm. "The board and Mark believe that given the turnaround has been successfully completed, it is time for new leadership to take the group to the next phase of its development."
Aviva said the search for Wilson's successor will commence immediately, with the process expected to be completed within the next four months. Internal and external candidates will be considered.
In the interim, non-executive chair Sir Adrian Montague will assume executive responsibilities, as well as lead a chairman's committee consisting of executive directors Andy Briggs (CEO, UK Insurance), Thomas Stoddard (chief financial officer), and Maurice Tulloch (CEO, International Insurance). Montague will revert to the role of non-executive chair as soon as a new CEO is appointed.
"When I joined Aviva, the company was in poor health," commented Wilson, who became chief executive in January 2013. "Aviva is very different today. I have achieved what I wanted to achieve and now it's time for me to move on to new things.
"It has been an honour to lead Aviva through this period of immense change. I am happy I leave the company in a strong position from which it can thrive. I would like to thank all those within and outside Aviva who have supported the successful turnaround, and I wish everyone in Aviva the very best for the future."
Aviva said Wilson will be placed on garden leave for six months effective October 09, during which he will continue to receive his salary and contractual benefits.
"At the end of this period, the company will make a payment in lieu of notice of six months' basic salary, pension entitlement, and contractual benefits, in monthly instalments, over the remainder of Wilson's contractual 12-month notice period," noted the insurer. "Wilson's employment will therefore terminate on April 09, 2019."
The former boss will be entitled to a pro-rated bonus in respect of the 2018 financial year to reflect the portion of the year prior to the commencement of garden leave. No bonus will be payable in relation to Aviva's 2019 financial year.
"The board would like to thank Mark for what he has achieved in his six years at Aviva," said Montague. "He leaves the group in a far stronger state than when he joined. Aviva is now financially strong and delivering solid earnings growth."