Aviva chairman Sir Adrian Montague to retire | Insurance Business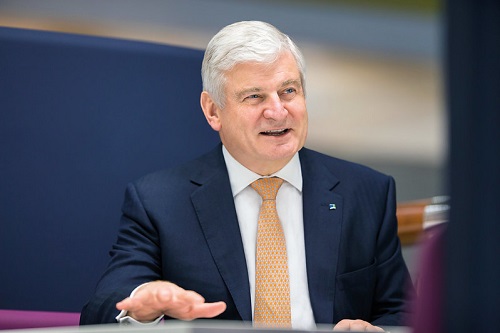 The insurance industry will soon be waving goodbye to one of its most illustrious figures.
Sir Adrian Montague (pictured) has informed the Aviva board of his intention to retire as chairman of the insurance giant this year – he will step down as soon as a successor is in place. The process to find that person is already underway.
Montague, who took the reins at Aviva in 2015, built his career as a solicitor and businessman. He worked at Linklaters and Paines from 1971-1994, before switching to investment bank Dresdner Kleinwort and later into the public sector as the chief executive of the Private Finance Initiative Task Force at HM Treasury until 2000.
From there, he enjoyed spells as deputy chairman at Partnerships UK and then as chairman of British Energy from 2002-2009. In 2008, he moved into the role of chairman for Friends Provident before replacing John McFarlane in the chairman role at Aviva in 2015. He originally joined the insurer as a non-executive director two years earlier.
"When I became chairman in 2015, the board asked me to commit to serve for at least five years," he explained. "Now that Maurice (Tulloch, CEO) has launched Aviva's strategy, a new senior management team is in place and the board has been refreshed, it is also time for a new chairman. In the meantime, I remain committed to this great organisation, which I am confident will deliver for all its customers, employees and shareholders."
Meanwhile, in a company statement announcing the retirement, George Culmer, senior independent director offered "deep thanks" to Montague for his guidance.
"Adrian has chaired Aviva through a period of considerable change," he said, "and departs with our very best wishes for the strong legacy he leaves."