Aviva fraudster slapped with 18-month imprisonment | Insurance Business UK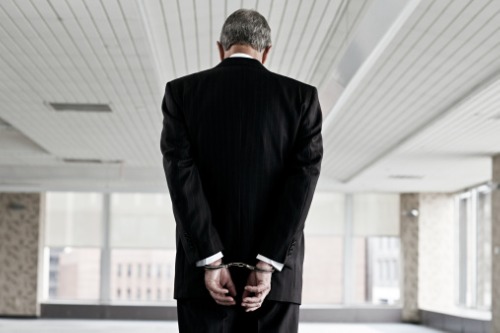 Make no mistake about it, insurance fraud is a punishable crime – this is the main takeaway British giant Aviva is highlighting after winning against a fraudster, who now faces one and a half years in jail.
Found guilty of one count of fraud by false representation and one count of making or supplying an article for use in fraud at Woolwich Crown Court, 44-year-old Edward De Camborne Lucy has been sentenced to an 18-month imprisonment and also ordered to pay £33,410 in compensation plus court costs of £6,590 and a £114 victim surcharge.
The conviction centred on De Lucy's doctored form of acceptance, which was sent to Aviva's loss adjusters in hopes of bypassing his policy's claim limit of £200,000. The claimant, a director at a troubled company, wanted to get more than £405,000 in compensation for 157 damaged display screens.
"De Lucy was in a difficult situation with the future of his company, but it was no excuse for the fraud he committed to try and deceive Aviva…," noted Detective Sergeant Donna Murdoch from the City of London Police's Insurance Fraud Enforcement Department.
"No matter what circumstances people find themselves in, no-one should turn to insurance fraud as a means of improving their finances. Anyone who does, irrespective of their situation, will be caught and brought before the court to answer for their actions."
The convicted fraudster's jail sentence, meanwhile, is suspended for 18 months.
Commenting on the ruling, Aviva fraud head Tom Gardiner stated: "We are pleased with Mr De Lucy's guilty verdict and 18-month sentence – which reflects that insurance fraud is a crime and a serious offence, which ultimately pushes up premiums for honest customers.
"In Mr De Lucy's case, his firm suffered a genuine loss which was covered by his policy with Aviva – but which he then tried to inflate by over £200,000. Unfortunately, rather than being better off as a result of his fraud, Mr De Lucy is now a lot worse off, will not recover any of his claim, and will be required to repay approximately £40,000 in fees and costs."