Aviva reports first-half operating results | Insurance Business UK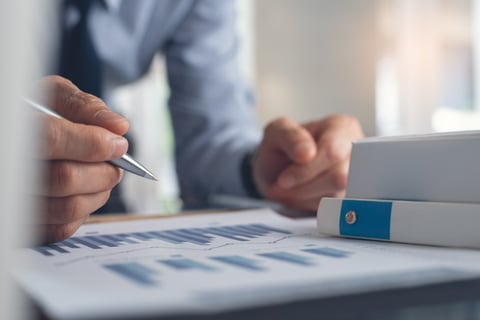 "This has been an excellent six months for Aviva."
That was how Aviva Plc group chief executive Amanda Blanc described the first half of 2022 when the UK-headquartered insurer revealed its operating results for the period, which saw a 14% increase in operating profit to £829 million.
In the six months ended June 30, Aviva posted a 6% rise in general insurance gross written premium (GWP) to £4.7 billion. UK commercial lines GWP went up 12%; UK personal lines, down 1%; Canada commercial lines, up 17%; and Canada personal lines, up 9%.
Aviva's operating profit from general insurance amounted to £375 million in the first half, which is lower than the £420 million posted in the same span in 2021. Of this year's result, £159 million came from the UK; £12 million, Ireland; and £204 million, Canada. All three suffered declines in operating profit.
"It's pleasing to see the Aviva UK general insurance (GI) business performing strongly in the first half of 2022 across a diverse commercial and personal lines portfolio, and against challenging market conditions," commented Aviva UK & Ireland general insurance chief executive Adam Winslow.
"We've been decisive in managing our costs, creating more efficient ways of working and actively managing the mix of our portfolio for long-term, sustainable growth. We have deliberately rated to ensure we remain in step with inflationary pressures."
Winslow added: "I'm confident we have the right focus to deliver on our ambitious plans for our GI customers and brokers, regardless of the tough market conditions that are expected to continue throughout 2022."
Meanwhile other business highlights include £651 million in operating profit (up 19%) for the life operations in the UK and Ireland; Aviva Investors' £14 million operating profit, which fell 26%; and unchanged operating profit, at £55 million, from Aviva's joint ventures and associates in Singapore, China, and India.
"Sales are up, operating profit is higher, our financial position is stronger," stated Blanc. "This has been an excellent six months for Aviva.
"Our scale and diversification give us resilience and opportunity, enabling Aviva to withstand the challenging economic climate. Our market-leading positions and our unique ability to look after a wide range of customers' needs are clear advantages and have driven robust operating performance. Trading has been encouraging across all our major businesses in insurance, wealth, and retirement."
The group boss added: "Even so, we are very conscious of the pressures currently facing many of our customers, especially the more vulnerable. In response we have launched new, low-cost insurance products, and we are increasing the range and amount of support we provide to communities, businesses, and our own people during this challenging time."
Aviva also announced an interim dividend per share of 10.3 pence.