BIBA ambassador on how COVID-19 has impacted talent in the broking sector | Insurance Business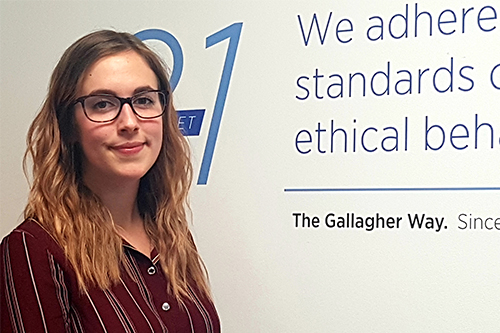 How to solve a problem like talent attraction and retention? That is the question facing insurance businesses up and down the country, and there is no single right answer. One thing that is clear, however, is that creating accessible pathways which enable new talent to find its way into the sector, and subsequently nurturing this talent, is more important than ever during the COVID-19 pandemic and all the upheaval it has created.
The British Insurance Brokers' Association (BIBA) has long thrown its support behind the industry-wide ambition of acquiring and retaining new talent, highlighted with its placement of a Young Broker Ambassador in each of its regional communities. These ambassadors are themselves young brokers who offer their time and their talent to focus on the development of the next generation of insurance brokers through a myriad of networking and training opportunities.
Read more: BIBA ambassador on regional broker training opportunities
Speaking with Insurance Business, Florence Dennis (pictured), the BIBA Young Broker representative for the East Midlands region, outlined the challenges and the opportunities facing young talent in the insurance industry due to the COVID crisis. Dennis, who works as an account manager at Gallagher's Leicester office, first became involved with the initiative due to the efforts of her colleague, Lois Blackmore, who was the ambassador when Dennis initially joined the insurance sector.
"From the day I started, Lois made sure to involve me in everything she did and took me along to all the events. I think this is what really made me fall in love with the industry," she said. "When she then stepped down from the role she asked me if I wanted to take over, and I did – and I have not looked back since. Now, I try and do the same thing for all new young people that join the company."
Working through the pandemic in her ambassadorial role has come with plenty of challenges, Dennis said, highlighting that the associated responsibilities have been impacted by the fact that many young people are now working from their own homes. This can drastically affect training and learning, as people pick so much up in the office working around experienced colleagues. It is also much easier to tap into online training seminars in the office, she said, as being at home can make it somewhat harder to take a break. Therefore, every effort has been made to keep in touch with young members and to support them by offering any required training sessions or catch up calls.
While the pandemic has been a time of enormous challenge for the broking sector, Dennis believes that the crisis has also highlighted the possibility of things being done in a completely different way. Whether it's working from home, or accessing online training solutions and social events, which naturally tend to appeal to a young audience, the situation has offered many young people a more attractive alternative to being office-based Monday to Friday, 9 to 5. Combining this with the innate security which comes with many insurance jobs, and insurance is definitely on its way to becoming a more desirable position for school leavers and younger people in general.
Read more: Do brokers have a problem with attracting young talent?
"The number one thing I love about this job is that as a broker you are a master of all trades," she said, "so there is endless room for learning and growth, but you also have the relationship aspect of the role and when most companies are facing the hardest climates in a long time, being their trusted advisor is a really rewarding feeling. Since I joined the industry in 2013, I have always thought insurance broking should be up there with the likes of solicitors and accountants, when it comes to possible roles for school leavers. It is just about reaching that younger generation and letting them know it is an option.
"I think young people have shown how adaptable they are and open to change and how even when a crisis occurs and we all end up working from home for four+ months, we continue our roles to the best of our abilities, despite often being less experienced. And, from what I have seen, [young brokers] are going above and beyond to find and share online socials/training with colleagues and connections in the industry, and supporting colleagues who are not as tech-savvy."
Going forward, Dennis noted how great it will be to have the chance to see all her colleagues and peers and to have physical training sessions and social meetings once more. The 2021 BIBA Conference, which Steve White has already committed to making the best one yet, is also at the top of her list of things to look forward to in the near future, as is getting a chance to catch up in person with her fellow ambassadors.
"The ambassadors are a really amazing group of dedicated insurance professionals who love their jobs, and people who attend the events we hold are the same," she said. "You cannot beat getting together with a group of like-minded people and looking at how you can help the industry and those in it grow."