Do brokers have a problem with attracting young talent? | Insurance Business UK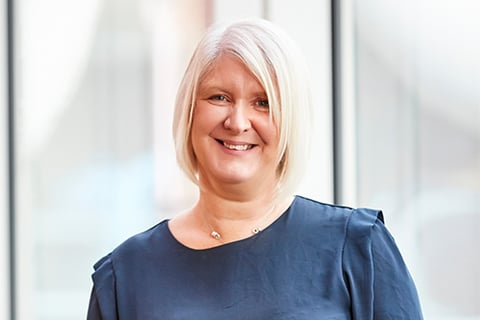 Within the broking sector there has long remained a question over whether or not this sector in particular, and the insurance industry in general, have a problem with talent acquisition – especially when this question extends to young people. To undertake a deeper examination of this issue, Insurance Business spoke to a range of professionals within the industry to hear their opinion on this complex issue.
Read more: Why we have a duty to win the war for talent in the insurance sector
For Clare Wakeford (pictured above), Bravo Group's group HR Director, a key challenge within the broking sector is the difficulty in attracting talent to certain office locations outside of key cities, when large cities are in close proximity. Another issue, she said, is that many of the specialised roles required within the broking sector also require niche experience which can be difficult to find.
"It will be critical for our future pipeline of talent that we explore and understand the interest and desire of the younger generation entering the broking arena," she said, "so that we can target them effectively and help to communicate the huge array of benefits a career in broking can offer."
Broker Network's network development officer, Richard Pitt (pictured immediately below) said: "The broking industry does not have a high-enough profile – people talk about going into insurance, but we're looking for them to go one step further and look at broking specifically."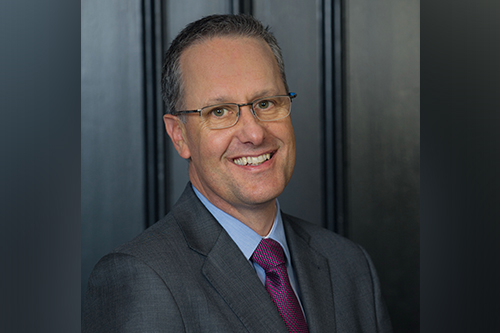 He believes a central challenge is winning the war for talent against other recognised professions. Plenty of young people, he said, want to be barristers, solicitors or bankers but few people, when growing up, want to become an insurance broker.
One of these few is Bethan Perris (pictured below), a young client manager at Vista Insurance Brokers Ltd, who, having first-hand experience of her step-father working in insurance, was privy to the more intricate aspects of a career in this industry and the opportunities which it offers.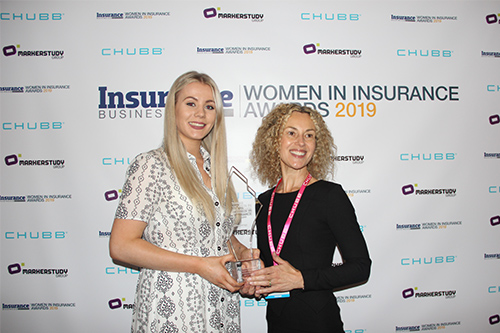 Perris is highly aware of the impact knowing somebody involved in the insurance sector has had on her own career direction and she highlighted how little people generally know about insurance until they are adults and they have to buy insurance products. The reason people don't think of becoming insurance brokers, she said, is that they often do not know what an insurance broker is or does.
"I had an insight because of my stepdad," she said, "And I think a lot of the people that I know either have family members working in insurance or fell into it many years ago. I think a lot of the fresh faces we're seeing have a direct connection to insurance via a family member. And that's something we do want to change."
Perris believes this change must come through altering the idea that insurance is just car or phone or health insurance. It's about letting people know that everything is insurable, she said, and that if somebody has a real passion for something then they can find an insurer that offers them the opportunity to work with that something.
It's a sentiment that Clare Wakeford concurs with.
"It's important to promote and showcase what the business stands for," Wakeford said, "what makes this brokerage different, and what it can offer to prospective employees in addition to a comprehensive benefits package."
"At Broker Network, we are encouraging our members to set up youth policies," Pitt said. He outlined that a central challenge facing talent acquisition in the broking sector is that, "most brokers have no structure in place where young talent can join, develop and grow."
For Perris, who is BIBA's Greater Manchester young broker ambassador, encouraging a network for young brokers has been instrumental in creating a community spirit which she believes is an essential part of being a broker. BIBA is encouraging young brokers to create committees and host events to develop a young broker hub in every region of the UK, she said.
Meanwhile, Pitt noted that many brokers tend to recruit at the wrong level and said: "They're trying to find what isn't available. To achieve the ambition of the business, I think brokers need to recruit young talent, grow their capability and enable them to fly. In my opinion, brokers need to recruit for attitude and train for skill. Most recruit for skill, but that doesn't necessarily change the dynamic of the business – young talent have a positive impact on culture."
Looking to the future that is offered by young brokers, Perris noted that a career in insurance often lasts a long time and that the creation of communities and networks for the young brokers of today is an opportunity for young talent to grow together through the years.
"It will be nice to have that starting point," she said. "Even if you don't work with someone now, you might be doing so in 20 years and you will have known them a good amount of time."