BIBA CEO reveals plans for best ever BIBA conference in 2021 | Insurance Business UK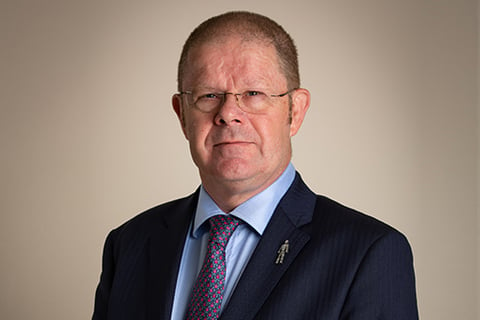 The outbreak of the coronavirus, the implementation social distancing measures, and the limiting of gatherings of large groups in a bid to prevent the spread of the virus inevitably meant the cancellation of the 2020 annual conference of the British Insurance Brokers' Association (BIBA). The decision to cancel rather than postpone this event which is a highlighted date on the calendar of the UK insurance industry was a very difficult one, BIBA CEO, Steve White (pictured), said in a recent conversation with Insurance Business.
"The BIBA conference is a huge logistical jigsaw which needs a venue, contractors and suppliers to all be available at the same time," he said. "Unfortunately, it was not possible to find an alternative date so the decision was taken to cancel and to prepare instead for BIBA 2021."
Read more: BIBA announces 2021 conference plans
For BIBA, moving onwards and upwards is already on the agenda and only two days after the association regretfully broadcast this cancellation it announced its dates for BIBA 2021. When making this announcement, White noted that the disappointment over the cancellation of BIBA extended beyond those within the organisation to include so many working within the sector. The dates were set to let members know that pre-planning for the next conference is already underway and that the date and location have already been confirmed.
As can be imagined, White said, the BIBA conference team is still very busy dealing with the inevitable questions that the cancellation has brought but planning for 2021 will begin shortly and the team is incredibly excited for this.
Despite the challenges that the coronavirus outbreak has caused so many businesses, the value of associations such as BIBA and the role they have in supporting the broking community and wider society has been highlighted by this crisis. White detailed how BIBA has created an information hub on its website to offer guidance and support via a wealth of valuable information to its members at this crucial juncture.
"Our technical team has been handling numerous members' queries on the coronavirus outbreak," he said, "and we are in regular dialogue with the civil service and MPs on the subject too."
White paid credit to BIBA's members who have been fully supportive of the decision to cancel and highlighted the fundamental role that brokers play in the provision of valuable insurance protection. The 2020 BIBA manifesto, with its pledges to increase access throughout the industry, particularly for vulnerable customers is more relevant than ever to the sector at this time, when the fundamental role of insurance for societal good is perhaps more essential a consideration than ever.
White highlighted this by drawing attention to what City Minister, John Glen MP, said in his manifesto: "Insurance brokers make a significant contribution to our economy, supporting the UK's reputation as a global insurance leader."
Looking to BIBA 2021, White has a clear message he would like to send to all BIBA's members at this time. He said: "The BIBA team were naturally disappointed to cancel this year's conference but we are fully committed to delivering what we hope will be the best ever BIBA conference in 2021 so please put the May 12 and 13 in the diary and come and join us for what will be a true celebration of all that is good about insurance broking!"