Blanc insists brokers are vital as she promises decisive action | Insurance Business UK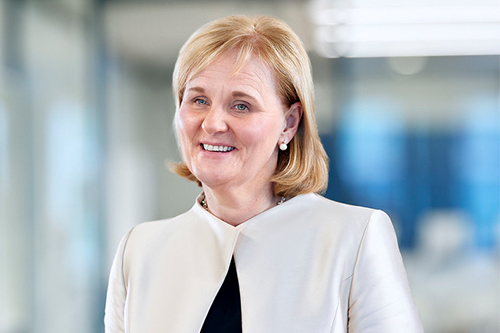 A month after her appointment as CEO of Aviva, Amanda Blanc has clearly stated her priorities for the business and its future direction. At a press conference this morning, following the posting of Aviva's interim 2020 results, Blanc highlighted that meaningful change is required to unlock the full potential of Aviva's capabilities, industry relationships and people.
Read more: Aviva reveals 2020 half-year financials
"When I was appointed chief executive just four weeks ago, I said I would work at pace to assess our strategic opportunities and the actions we should take across our portfolio, and that is exactly what I have been doing," she said.
Following her pledge of "decisive action", Blanc revealed her key strategic priorities of focusing Aviva's portfolio, transforming the business's performance and ensuring its financial strength and resilience. Aviva has already significantly invested in the UK business, she said, and now it will be concentrating around its strongest businesses in the UK, Ireland and Canada, with the aim of being the leading UK insurer.
Aviva is already the leading insurer in terms of the UK region, she said, being number one in life and number one in GI. What the business needs to do now is ensure that its performance is matched to its market-leading position. The NPS scores of Aviva have improved during the COVID crisis, and now Aviva must build on that and create a clear path to continue this success, with brokers playing a key role.
"[Regarding] the UK broker channel," Blanc said. "… We do heavily invest in the UK broker channel and we are incredibly well supported by the UK brokers. The UK broker channel to us is clearly very important, as are our broker channels right across Aviva. So, being able to continue to invest in the UK broker channel is an important part of our future."
Blanc noted that the CEO of general insurance at Aviva, Colm Holmes, will shortly be able to divulge further details of Aviva's strategy in the broker area – whether that involves product simplification or investment in the broker channel in the mid-market, and she said the team is focused on how to continue to win for brokers in the UK.
Read more: Aviva CEO details her strategy for delivering the next phase of insurer's journey
Blanc said that when it comes to the insurer's international businesses in Europe and Asia, its approach will be to manage them for long-term shareholder value. Aviva will be selective about where it participates and will allocate capital with discipline. Where it sees attractive opportunities, capable of generating strong returns and delivering robust cash flows, it will invest.
"But if we cannot meet our strategic objectives," Blanc noted, "we will take decisive action and we will withdraw capital. Ultimately, there may be better owners for these businesses than Aviva in the long term[...] They are great businesses with great people, and they're delivering great service. But we need to think about how we can manage them in the long-term. Are they meeting the criteria that we set ourselves in terms of the performance of the business, are they in markets where we believe we can have a winning position?"
These are the questions Aviva will be asking when it comes to the potential sale of any of its businesses, and, pending any sales, this capital could either be reinvested or returned to shareholders. Blanc stressed that Aviva is already investing significantly in the business today, and what needs to be ensured is whether that investment is delivering the expected returns and benefits.
"In summary, under my leadership," she said, "Aviva is embarking on decisive change that I am confident will unlock significant value in the business. There, of course, is much to do but I can assure you that the team and I are working with real urgency and intensity to ensure that we deliver the results that our shareholders have the right to expect."