Bravo Group reveals apprenticeship collaboration to boost regional brokers | Insurance Business UK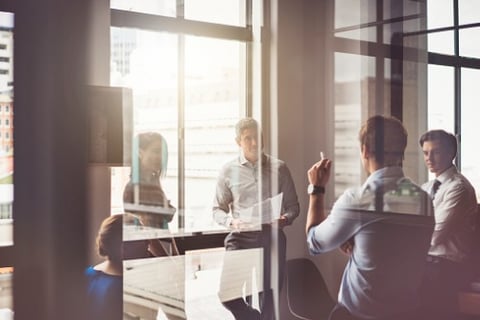 If two heads are better than one, then imagine what four heavyweights can bring to the table for the next generation of regional insurance brokers in the UK.
Today, Bravo Group, the name behind Compass, Ethos Broking and Broker Network, has announced a collaboration with the Chartered Insurance Institute (CII), training provider Babington and insurance giant RSA on what it describes as a "collaborative apprenticeship scheme" that represents a "one of its kind" for the UK broking sector.
The first cohort sees 17 employees and members from across Bravo Group being funded by RSA via its Apprenticeship Levy funds to help enhance professionalism across the sector. The Bravo Group Learning Network aims to "revolutionise" the way professional development is approached through collaborative learning and by connecting industry experts with learners via virtual classrooms and webinars.
"We're passionate about investing in our people and the programme will really bring the cohort together – giving those individual learners across the UK, the chance to learn and share experiences as a group," said Gail Braithwaite, head of Bravo Group's Learning Network. "They'll join with peers who will become connections for life and be able to build a robust network for the future.
"We've worked in conjunction with the CII Aspire programme and Babington to refine the offering so that it is broker-specific and focuses on what brokers actually need to know. The CII offers gravitas and professionalism; and Babington truly understands the group and has the training expertise we need. This is an invaluable opportunity for regional brokers, and we're delighted to be the first network to collaborate with such a strong group of experts."
RSA also expressed its own enthusiasm for the collaboration with director of learning, development and resourcing Amanda Birkett commenting that intermediaries are "crucial" for customers and that "apprenticeships offer an excellent opportunity to bring an even greater variety of skills and experience to the industry."