Broker Connect's panel of experts on the future for insurance brokers | Insurance Business UK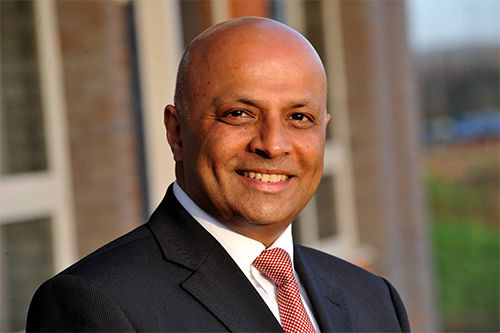 When the COVID-19 pandemic necessitated a lockdown in the UK, conferences and seminars across the country were either cancelled, delayed, or moved to an online platform. While the rapid digital transition in the insurance sector has been impressive to see, for many, virtual events lack some of the interactivity and personal touch that make traditional networking get-togethers so successful. To capture some of this old magic, Insurance Business's recent Broker Connect conference was a unique opportunity for the sector – an interactive virtual event which hosted a broad range of speakers, virtual booths and traditional networking activities.
The keynote speech of the event 'Challenges – Opportunities – The Future for Insurance Brokers' saw the executive chairman of BHIB Insurance Brokers and executive chairman and co-founder of Brokerbility Ltd, Ashwin Mistry (pictured above), and the chairman of Be Wiser, Mark Bower Dyke (pictured below), discuss what the future may hold for brokers. The conversation, which was moderated by the executive director of BIBA, Graeme Trudgill, touched on several essential issues at the forefront of minds across the sector: from how businesses will have to be reset and redesigned in light of the pandemic to how brokers must re-evaluate the expectations of their customers.
Most businesses now must adapt to a completely new environment, Mistry noted, and this means they have to start to genuinely understand the need for innovation, plus resilience, plus relevance. He noted that financial experts have prophesied that the UK is heading towards the worst recession in living memory but nobody has any definitive idea what that recession will look like, how deep it will be, or which businesses it will impact the most. Only when the government's support is either reduced or withdrawn will the true impact of this crisis on businesses be felt, and brokers need to be ready for a whole range of issues.
Read more: Ashwin Mistry details the key challenges facing insurance brokers during the pandemic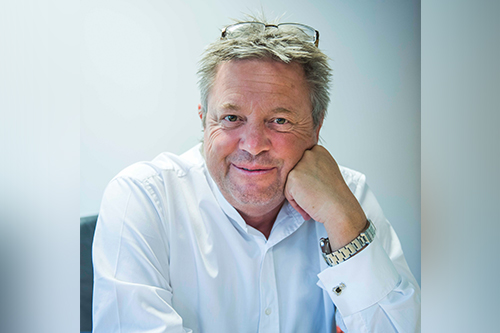 "I think the world has changed," Bower-Dyke added. "We've got a completely different environment that we're working in now and I think the whole interaction between client, broker and insurer is moving and is changing from lots of different perspectives. We've suddenly educated a whole nation on how to use Microsoft Teams and Zoom etc. And we really need to look at every aspect of what we do as an insurance business."
The pandemic has added pressure on brokers to satisfy their clients' need for instant information and instant responses, he said. The capacity of business models such as Amazon to rapidly deliver solutions efficiently and effectively needs to be mirrored throughout the sector. Today, everybody, whether they are 16 or 80, knows how to use a computer and insurance brokers need to start bringing themselves into the 21st century and to start looking at how best to take care of their customers and to help them to interact with insurance services.
As insurance is a promise, it fundamentally sells something virtual, Bower-Dyke said, and because everybody lives in a virtual world now, it is more important than ever to marry those two aspects together to ensure that the right cover is given to the customer. If insurance companies do not sell policies that cover what they say they will cover, then the industry is not fit for purpose. This is a hugely exciting time for the sector and no matter what recession might occur, insurance has always been and will always be required.
Read more: Be Wiser's Mark Bower-Dyke on responding to the coronavirus
"[The insurance sector] has been going for 400 odd years," Bower-Dyke said, "and I can't imagine it's not going to be around for another 400 years. It's just about making it relevant to the environment that you're in. I think we've spent 20 or so years ignoring our environment and doing what we felt was right. And now we need to look at what customers want and ensure that we're fulfilling their needs and wants."
The pandemic has raised numerous questions right across the sector - from policy triggers to the role of the broker - but Mistry believes that, in terms of opportunities, there has never been a better time to be an insurance broker. The pandemic has presented an opportunity for brokers to hold the hands of their clients as they navigate a plethora of challenges, as they attempt to interpret the influx of information coming from the government and to understand what is going on in the world of business.
"I think we are very well placed," Mistry said, "and I think that the opportunity and the future for professional insurance brokers is extremely bright."