Brokers need more support to combat insurance fraud | Insurance Business UK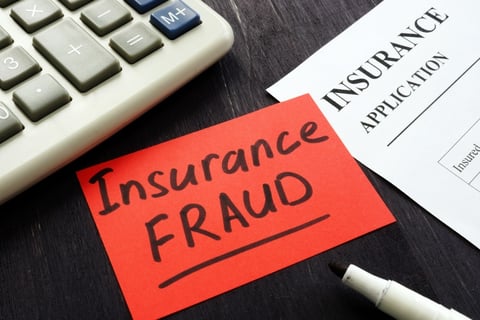 Amid rising levels of insurance fraud, brokers are increasingly concerned and are calling for additional support from the industry, according to the results of the Broker Pulse study from RSA Insurance.
The study, which polled 200 brokers across the UK, showed a rise in fraudulent claims over the past year, with 83% of brokers having reported seeing an increase in instances of fraud. While 86% of brokers said they were confident that they can detect the signs of fraud, 76% said they needed to increase resources to deal with fraudulent claims.
With the ongoing cost-of-living crisis likely to exacerbate this issue, only 32% of brokers responded that they are "very confident" that their business is equipped to deal with this rise, the report said.
With regard to how the industry can counter insurance fraud, brokers said that internal investment and greater cross-industry collaboration can help tackle the ever-evolving crime of insurance fraud. Over half of brokers (54%) said they are planning for further investment in training for employees and fraud detection staff, 52% are calling for the creation of a cross-industry taskforce, while 50% said they favour greater sharing of relevant data across the industry, which will allow organisations to enhance and modify their current processes to better identify fraudulent claims.
"The findings of our latest Broker Pulse indicates that brokers are seeing a rise in fraudulent claims, which is concerning but, unfortunately, not a surprise," said Adele Sumner, head of counter-fraud strategy and financial crime at RSA. "In times of economic hardship, like the one we are currently going through, fraudulent activity does tend to increase and in certain instances individuals and businesses can feel they need to do things that were previously unthinkable.
"What is encouraging is that brokers have the confidence to detect the signs of fraudulent activity. We're keen to continue collaborating with brokers and share strategic intelligence on the trends of fraudsters. By keeping a sharp focus on the issue and taking appropriate action, we can more effectively safeguard the interests of customers."