Revealed – the most common types of insurance fraud in the UK | Insurance Business UK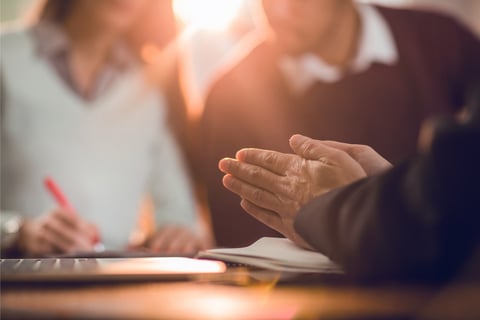 Mounting cost-of-living pressures have led to an alarming rise in insurance fraud as a growing number of cash-strapped households have turned to illegal means to alleviate their financial woes, recent data from some of the nation's largest insurers have revealed.
Aviva UK has seen a 13% increase in fraudulent claims last year, detected across segment several segments, including motor, home, and liability. The insurance giant uncovered more than 11,000 instances of claims fraud in 2021. When translated to daily figures, the figure is equivalent to 30 bogus claims each day.
"Fraud is typically committed for reasons of need or greed, and we believe the increase in claims fraud last year is linked to reduced incomes during COVID-19 lockdowns," said Waseem Malik, chief claims officer at Aviva UK General Insurance. "As more households and businesses come under increased financial stress due to the cost-of-living crisis, we expect to see more claims fraud, especially on home, small business, and liability insurance policies.
Zurich UK, meanwhile, has recorded a 25% year-on-year spike in fraudulent property claims between January 01 and May 31. The London-based industry behemoth also attributed the surge to the cost-of-living crisis brought about by pandemic-fuelled disruptions.
"Sadly, many more people are facing hardships as a result of the cost-of-living crisis, which is contributing to an increase in fraudulent claims," said Scott Clayton, head of claims fraud at Zurich UK. "Since the start of the year, we've seen a significant rise in bogus property claims, as households and businesses come under increased financial strain.
"While exaggerating or faking a claim might seem like a chance worth taking, the consequences can be severe, with fraudsters facing criminal prosecution and potentially even a prison sentence. At the very least, offenders can expect to find it harder to obtain cover."
Tom Hill, detective chief inspector from the City of London Police's Insurance Fraud Enforcement Department (IFED), shot down the notion that making fraudulent claims is a victimless crime.
What's happening in the UK's insurance fraud landscape?
"We understand that the rising cost of living has made the past few months particularly hard for many people across the country – but turning to crime is never the answer," he said. "Submitting a bogus insurance claim may seem like a victimless crime, but it in fact drives up the cost of premiums for everyone.
"As well as this, it could also land you with a criminal record. Exaggerating or fabricating a claim for a pricey watch or television may seem like a quick way to make money, but a conviction will have a lasting impact on your life."
What constitutes insurance fraud?
The US's Insurance Information Institute (III) defines insurance fraud as a "deliberate deception perpetrated against or by an insurance company or an agent for the purpose of financial gain." The institute adds that such illegal acts may be committed by applicants, policyholders, third-party claimants, and even the insurance brokers and providers themselves.
The Association of British Insurers (ABI) also notes that insurance fraud "cuts across every type of insurance."
"At one end of the spectrum, fraud may be committed by opportunists, where people encounter an opportunity within their everyday lives to invent or exaggerate a claim or to deliberately or recklessly provide false information when applying for insurance," the association explained. "At the other end, there are highly organised criminal gangs, for example, fraudsters involved in 'crash for cash' motor fraud scams."
Read more: Crash-for-cash hotspots revealed – insurance industry reacts
How much is fraud costing the UK's insurance industry?
The estimated 11,000 fraudulent claims Aviva UK uncovered in 2021 were collectively worth more than £122 million. To put the figure into perspective, the insurer likened it to detecting over 30 bogus claims daily for a year, with each claim worth an eye-popping £336,246.
The firm added that the numbers could even be larger as it was still investigating another 16,700 claims suspected of fraud when it published the report.
Meanwhile, in the first five months of the year, Zurich UK said that it had prevented fraud totalling £4.2 million, which was up from £3.3 million in the same period in 2021. This translates to over £40,000 a day.
What are the most common types of insurance fraud in the UK?
Insurance fraud takes on different forms depending on the industry. Here are the most common types of fraud committed against various segments of the UK's insurance sector, according to the figures gathered by industry players.
1. Property claims
In its latest study, Zurich UK uncovered £8.4 million worth of fraudulent property claims, which was a considerable jump from the £4.7 million the insurer thwarted from the previous year. The number of claims rejected due to fraud likewise climbed from 394 to 473 – a 20% rise.
High-value jewellery, mobile phones, and TVs were among the most common items that fraudsters have claimed to be lost, stolen, or damaged, with the average value of a claim reaching £8,800, the firm added.
For Aviva UK, 13% of all fraudulent claims detected in 2021 were in home insurance. The number of incidents, however, has shot up 45% from 2020 – the highest increase in seven years. The most common types of fraud detected were fake claims for accidental damage, accidental loss, and theft. Aviva also noted that the average value for a fraudulent household insurance claim was £3,645.
2. Motor claims
Motor fraud took up 60% of all fake claims Aviva UK has caught in 2021, growing 10.7% from the previous year. The rise was driven by increased activity from organised fraudsters, who sought to take advantage of the opportunity prior to the introduction of the Whiplash Reforms and the return of traffic volumes following the easing of COVID-19 restrictions.
"Motor injury fraud is different from other forms of fraud in that it puts the public's personal safety at risk through deliberately organised accidents such as crash for cash," the insurer explained. "[It also] diverts scarce public services – including the NHS, Ambulance, Police and GPs – from where they're needed most."
Aviva UK added that the whiplash reforms, which came into effect at the end of May 2021 and reduced compensation awards for minor whiplash injuries, are expected to slash the incidence of motor injury fraud over time as the legislation removes the financial incentives for both organised and opportunistic fraud.
However, the insurer has seen early signs that organised whiplash fraudsters are focusing their efforts on fraud connected with the repair aspects of a motor claim, including credit hire and repair, which grew by 13% in 2021.
"We've seen particular growth in this area after the reforms came into effect, signalling a shift in organised fraudsters' focus," Aviva UK noted.
Read more: Whiplash reforms – key takeaways for brokers
3. Personal injury claims
Among the tactics fraudsters use to make fake injury-related claims is cold calling, according to the ABI.
Cold calling refers to the aggressive marketing tactics employed by claims management companies (CMCs) regarding minor injuries. These tactics include spamming members of the public with text messages and cold calls, sometimes even encouraging them to make a claim where there has been no accident.
ABI's data shows that whiplash is one of the most common personal injuries Brits claim compensation for, with more than 1,500 claims made in the UK every day. This costs the insurance industry more than £2 billion a year and adds £90 to the average annual motor insurance premium.
"The only way to get to the root of the problem is to take the financial incentives out of the system and regulate firms so that those caught breaking the rules are not able to continue operating," the association said. "The ABI is campaigning for a reform of the personal injury claims system to eliminate fraudulent and exaggerated claims and make the system more efficient for genuine claimants."
4. Liability claims
Aviva UK's numbers revealed that the rate of employers' liability and public liability claims declined in 2021, however, suspected fraud grew by 12%. About a quarter of fake liability claims rejected by the company are for slips, trips, and falls. The insurer also suspects that some of the organised parties involved in whiplash fraud have moved or are moving to pursue liability fraud instead.
5. Ghost broking
Tens of thousands of UK motorists have been lured into purchasing fraudulent car insurance, attracted by these significantly cheaper policies, which were "either non-existent or missing key details," leaving them potentially uninsured on the roads, a recent investigation by consumer advocate Which? has revealed.
The scam, called ghost broking, runs rife on social media, with dodgy companies claiming that they can find "unbeatable" motor insurance rates for drivers struggling to get affordable cover.
Data gathered by Which? from the Insurance Fraud Bureau (IFB) showed that insurers have reported more than 21,000 policies that could be connected to the scam last year. The group noted, however, that the actual figures could be much higher as some victims might be too embarrassed to inform authorities or were not aware that their quotes have been manipulated.
The scam cost UK motorists an average of £1,950 last year, up 38% from the £1,209 average when Which? did a similar investigation in 2020.
Action Fraud, the country's national reporting centre for fraud and cybercrime, said it recorded 517 cases of ghost broking in 2021, with total losses reaching £1 million. The agency admitted that the figures were likely higher as not everyone who bought a fraudulent policy is aware that they have done so.
Read more: Ghost brokers on the rise – how much are they costing victims?
What are insurance companies doing to prevent fraud?
To protect insurers and their policyholders from falling victim to fraud, the insurance industry has collaborated with different industry bodies to help develop measures to detect false claims. These include the following:
IFB – a not-for-profit organisation focused on the detection and prevention of organised fraud
IFED – a specialist police unit dedicated to prosecuting insurance fraudsters
Insurance Fraud Register (IFR) – an industry-wide database of known insurance fraudsters
MyLicence data sharing initiative – a partnership project with the UK government aimed at tackling application fraud in motor insurance
In addition, the ABI collects information on detected fake claims annually to provide members and stakeholders a picture of the extent of fraud that the industry faces at both the application and claims stage. Individual insurers also have their own mechanisms for understanding their own exposure to fraud and taking steps to mitigate the related risks, according to the association.
Read more: Insurance fraud UK – how to beat it
In a recent article, Raconteur Media, a London-based independent publisher of special interest content, highlighted how insurance companies are also increasing the adoption of automated fraud detection technology to spot suspect claims.
"Artificial intelligence tools such as these can quickly adapt to new circumstances and constantly evolving and sophisticated fraud, as in the case of COVID-related scams," the firm wrote. "Tracking devices and cameras are other crucial weapons in the fight against fraud. These enable insurers to gather invaluable data, for example, telematics and dashcams in motor insurance. Drone technology and geospatial platforms, such as Google Earth, can also be used to assess flood damage where a property can't easily be accessed."
Zurich UK is among the nation's insurers taking advantage of technology to combat insurance fraud. The insurer has invested in new NetReveal software, which utilises algorithms and data analytics to discover fraudsters trying to conceal their identity by providing false name or address details. The firm is also planning to launch real-time fraud checks at the point a claims handler submits a claim on the insurer's systems.
"New technology is helping us to fight fraud more effectively and making it harder for scammers to evade detection, whether they are individual opportunists or organised criminal gangs," said Clayton.