Brunel Insurance Brokers reveals Glentworth acquisition | Insurance Business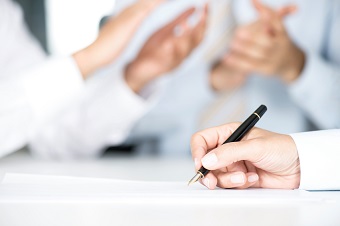 Brunel Insurance Brokers has announced its takeover of Glentworth – a £10 million GWP firm with four offices in the south west of England. The brokerage was purchased for an undisclosed sum.
Brunel Group's CEO, Russell Lane, said that the acquisition was as much about cultural fit as it was about the numbers, with Brunel wanting to ensure that any brokers that come into the group share the same values.
"Finding brokers who fit our culture and core principals is becoming increasingly difficult," he explained. "From the start we knew that Glentworth and Brunel share the same values.
"These values are always based around putting the clients first - something which I believe is sometimes lost elsewhere in the industry in its quest for saving money to boost the profits of private equity investors or for cutting costs after large mergers."
Gary Cox, managing director of Glentworth, echoed the feelings of Lane.
"We were very wary of selling our business to consolidators," he said. "We were fearful clients would suffer and we believe that clients are more important than numbers on a spreadsheet.
"Brunel has gained a reputation within the UK insurance industry for providing high levels of client service, its technical ability and its ambitious growth plans. After discussing our ethos with Russell and Matt [Harlin, MD of Brunel Insurance Brokers] it became clear we share the same values. We are looking forward to working with them now and for many years to come."
Glentworth was founded in 1993, originally under the name Watson Insurance Agencies. It changed its name in 2003, and has continued to grow since then. The business now has approximately 25 employees and offices in Bovey Tracey, Minehead, Portishead and Weston-super-Mare.
According to a statement from Brunel and Glentworth, all directors at Glentworth will remain on after the acquisition to form a combined management team going forward. Glentworth will also continue to trade as Glentworth Insurance Services to give clients continuity of service.
Harlin said that he was extremely pleased with both the merger and the fact that the directors of Glentworth would be staying on.
"I am delighted that the Glentworth directors will all remain with Brunel in the long term and am pleased the combined management team will ensure that all opportunities to grow the combined business will be utilised," he explained. "Additionally, we are welcoming 25 new colleagues to the business who will benefit from an enlarged merged business sharing the same values and ethos.
"These colleagues bring with them valuable experience and expertise and their contribution to the Brunel family will be key to the future success of the company."
Overall this acquisition, Lane said, puts Brunel on track for its long-term strategy and growth goals. Brunel's last acquisition was in January 2017 when it took over Pinsure Group.
"The executive management team at Brunel has set a clear long-term strategy to grow the business in terms of both revenue received and the services offered," he said. "Following the merger of the Brunel and Glentworth businesses, the group remains firmly on track with its plan to double the size of the business by 2022."