Capgemini and InQubu form partnership to boost insurance | Insurance Business UK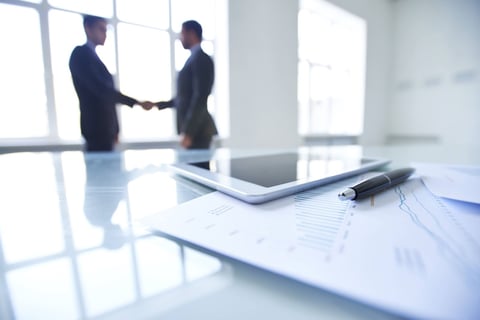 Two significant global players have joined forces in an effort to sell and deliver digital customer experience solutions for the insurance industry.
Capgemini, one of the most renowned names in consulting, technology and outsourcing services, has announced a tie-up with inQuba, a global innovator in customer experience orchestration software with the idea that inQuba can be integrated into Capgemini's Insurance Connect ecosystem.
John Mullen, global head of insurance at Capgemini, outlined that the inclusion of inQuba reinforces the company's focus on assisting carriers in delivering an "all channel experience" for an increasingly tech-savvy group of policyholders.
"Insurers see opportunity for competitive advantage by providing a richer and more personalized self-service experience for agents and policyholders," he said. "The inclusion of the inQuba platform in Insurance Connect will provide an added ability for our clients to understand and act upon customer perceptions across all channels."
Paul Cole, president of inQuba, agreed, outlining that companies need to move their focus from insurance protection to risk prevention – and that this paves the way for a more interactive and value added relationships with consumers.
"inQuba and Capgemini are organized to provide services within the Insurance Connect framework. inQuba provides the detailed mapping and management of the policyholder, and broker journey enabled by advanced analytics," he said. "The inclusion of inQuba's CX capability in Insurance Connect represents a first for the insurance industry."
Capgemini's Insurance Connect is a comprehensive managed business service hosted by Capgemini on any cloud platform and is pre-configured for specific market segments. It offers a frictionless clearing house of leading insurance platforms to deliver end-to-end business capabilities combining the power of tailored and optimized packages like Guidewire InsuranceSuite with other commercial solutions and end-to-end services from Capgemini, including solution validation, implementation, deployment, maintenance, hosting and business process outsourcing.
The inQuba solution is focused on the policyholder and broker management layer of the architecture with its Software as a Service (SaaS) platform enabling carriers to run a more customer centric operation based on their ability to: listen to policyholders (via event based surveys) across key moments of truth such as sales and claims administration, learn what drives customer perceived performance (via embedded analytics), share that knowledge across the organisation with world class data visualization/dashboards and case management and finally engage policyholders and close the loop with customisable communications, retention, up-sell and cross-sell templates.
Related Stories:
Zurich's digital transformation gets a boost
Is Google about to enter the insurance business?