CEO on building the 'first true Syndicate-in-a-box offering' | Insurance Business UK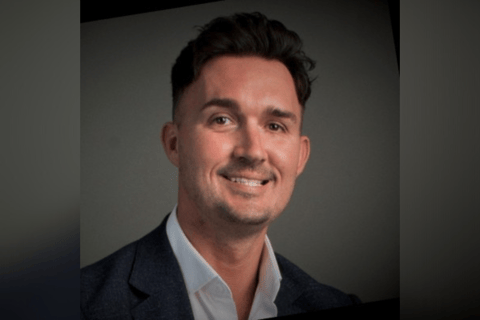 Though prevailing wisdom tends to discuss a career in terms of a 'path', looking back and retracing your steps reveals that a career is more akin to taking on a construction project – building on what's been to get to where you're going.
For Nicholas Tye (pictured), CEO of Lloyd's first Syndicate-in-a-Box, Carbon Underwriting, the foundations of his career were laid very early and very solidly by his insurance broker parents. His father worked with Greig Fester while his mother was one of the first woman brokers to grace the halls of Lloyd's of London.
With that pedigree behind him, it's unsurprising that Tye followed their footsteps into the insurance market, starting his work experience at Benfield Greig before moving into the underwriting sphere with a role in the casualty liability team at Aegis. There he was offered an opportunity by QBE's Ash Bathia - who Tye considers as "one of the best tradesmen of our generation" – to become one of the first members of a team that swiftly grew to one of the largest and most successful casualty teams of our time. During Tye's stint at QBE he was also lucky enough to work alongside Talbir Bains in the actuarial division, who he credits as really spearheading his passion in data and actuarial analytics.
"The business went from some £25 million annual premium to over a billion," he said. "And as you expect with such significant growth, [a company] does become more corporate as well as more of a global entity. But I've always enjoyed the individual nature of building something fresh, something innovative. You want to be a speedboat navigating tight turns rather than a tanker getting stuck in a canal."
With that ambition bolstering him, in 2014 Tye advanced quite far down the route of setting up his own MGA but the time wasn't right and then Catlin came knocking with an opportunity too good to pass up.
"At that time, Catlin was regarded as one of the best true independent syndicates at Lloyd's," he said. "I jumped at the chance because it was a small team of five writing to about a £20 million stamp and they really wanted to grow the binder space of their book of business. I had the privilege of meeting Ben Laidlaw, our CTO, and Jacqui Ferrier, our CUO. We grew the book from £20 million to £100 million over the course of three years and almost all that growth was through the binder sector."
During his time at Catlin - which was snapped up by XL and later bought by AXA – a distinguishing factor of the team's success was its at-the-time rather novel approach to data. At his core, he said, it has always been clear to him that insurance companies are essentially data firms, and it was staggering to see how little data is used proactively to make better and more informed underwriting decisions.
Read more: Carbon Underwriting undergoes leadership transition – names new CEO
The team built a 'binder monitoring tool' on the premise of taking information from its coverholders, cleansing and analysing that data before presenting it back to show the coverholders what's in their book, what's working and what isn't. But it was also about opening up the conversation, and this data was shown to external stakeholders as it made sense to sit everybody down at a collective table, share data and information in order to make proactive solutions benefiting everybody in the distribution chain.
This data modelling with its roots in transparency, partnership and communication resonated well across the ecosystem, he said, but it was difficult to bring about meaningful change at a group level in a business of the size that Catlin had become and that's how Carbon was born.
"It was early 2018, and we were regarded as one of the most profitable liability teams in the market but our belief that the binder segment could be done better was so strong we saw a gap and took a huge risk," he explained.
"We left in 2018, in one of the toughest markets I can ever remember as an underwriter. Lloyd's was going through its decile-10 initiative, there was a huge focus on expense, and capacity was being restricted to levels that made it very difficult to find support in the Lloyd's marketplace. For a new startup, it was really hard. We self-financed, had countless unsuccessful attempts to source capacity, even remortgaging my own house, because we really believed in what we were building and what we were bringing to Lloyd's and the market."
Looking back, he said, it was the toughest two years of his career, but he learned more from it than in his entire previous time in the market. In essence, that period laid the foundations of ambition, resilience and the belief the team shared around the value it could lend to the market. He noted that Carbon was sponsored by Apollo which took the firm through its coverholder application so they remained very connected with Lloyd's.
Having been a Lloyd's underwriter for over 20 years, he said, he fully appreciates the power, reputation, licensing and platform provided by the Lloyd's franchise. So it was timely to hear about the release of Lloyd's Blueprint One as the ambition at the heart of the initiative matched that at the core of Carbon.
"It was back to entrepreneurial teams with a small headcount and a vision for a new USP for the market," he said. "They wanted to give fast access through the Syndicate-in-the-Box framework. That fast access, low capital, low cost model was fantastic for us and we started conversations with Lloyd's in September 2019."
Read more: Carbon Underwriting transitions to full Lloyd's syndicate status
It was hard going, he said, particularly as Carbon Underwriting was the first true Syndicate-in-a-box offering an independent team bringing something new with its own capital base to the Lloyd's market. But after a lot of meetings and presentations, the team was given the green light in February 2020 to start building a Syndicate – an unprecedentedly difficult effort given the onslaught of COVID and the move to raising capital and placing reinsurance over Teams and Zoom.
"It had its own complexities and difficulties, but we did it," he said. "We were granted authority to underwrite in July 2020 and the last three years have been fantastic. Our team has grown from four to 37 people. We were recently approved by Lloyd's for our 2023 plan and our income has increased from £15 million year-one to £135 million for the next year. It has been hard work but now the world is our oyster."
Examining the route Carbon has taken to reach the market and achieve these milestone moments, Tye highlighted how every experience on his journey to date had provided a building block to get the team to where it is now. And the team is immensely proud, he said, because right back when the first conversations started about striking out on their own, when asked their goal, it was always the same – to disrupt the market and to do things differently.
"We wanted to build a company that was fair, open, and transparent," he said. "We wanted to get rid of that top-down messaging and empower staff to make their own decisions and build their own success alongside Carbon, and I think we have done that. One of our biggest achievements last year was that we came out in the top quartile of the Lloyd's culture survey and I'm immeasurably proud of that.
"Every day is a 'pinch-me' moment. You can't take anything for granted when you're building your own business and it has been a real labour of love. If you look at our humble beginnings, our tiny office in WeWork with a table barely big enough for the four of us to where we are now is fantastic. I'm excited to see what the next 12-24 months brings us."