CII seeks Insuring Women's Futures ambassadors | Insurance Business UK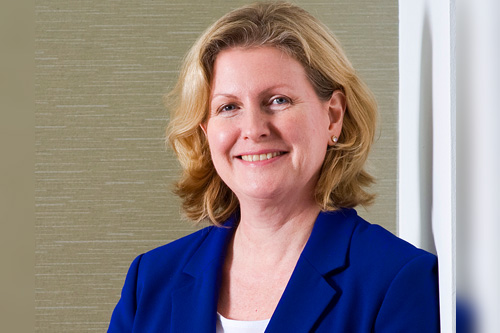 "Women working today should not be worse off than their mothers and grandmothers."
Those were the words of Chartered Insurance Institute (CII) chief executive Sian Fisher (pictured) when she called on more insurance professionals to become Insuring Women's Futures ambassadors.
Find out more: Take part in the discussion and celebrate the industry's best at the upcoming Women in Insurance Summit.
While there are already hundreds of these ambassadors – who have committed to run a financial wellbeing session with friends and family or at work and other social groups – the goal is to 'Talk to 10,000'.
Under the 'Talk to 10,000' challenge set by Fisher, ambassadors will speak with at least 10 women each to discuss financial wellbeing and resilience. Those who sign up as Insuring Women's Futures ambassadors will be trained during Talk Money Week in November.
"Financial wellbeing sessions will help women have a plan to make the most of the pound in their pocket," said Fisher during this week's Insurance Supper Club event.
"I am confident that if we can get more ambassadors to commit to 'Talk to 10,000' later this year, we can help women have the savings, insurance, and pension in place that they need to deal with the many challenges life throws at us all."