CILA president says qualifying body 'in good hands' | Insurance Business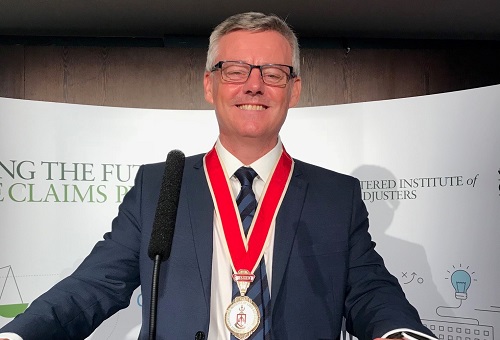 Luke Exford (pictured) has addressed the members of the Chartered Institute of Loss Adjusters (CILA) for the first time in his capacity as president of the qualifying body.
Shining a spotlight on the current and future state of the claims industry during the annual CILA meeting, Exford focused on building the future breed of loss adjusters and calling for active participation from members to influence the next generation. The new president, who was elected on September 20, also talked about initiatives such as computerised examinations at Pearson VUE and CILA's collaboration with Bournemouth University.
"The year ahead is going to be demanding with some challenges, but I believe that the Institute is in good hands and, as a qualifying body, is well placed for the 21st century," said Exford. "The Chartered status evidences competence and professionalism, and it is my full intention to maintain the excellent standards of the CILA qualifications and keep the Institute at the forefront of the claims sector."
Qualified as a Chartered Loss Adjuster in 1998, the Sedgwick director has been working within the loss adjusting sector since the early '90s. His experience includes having served as chair of the CILA examination committee.
"It is great to see someone of Luke's calibre being elected to such an esteemed position within the industry," commented Dave North, president and chief executive at claims management giant Sedgwick. "Luke's track record speaks for itself and I am certain he will do an amazing job in heading the Institute over the next year."
Malcolm Hyde, executive director of CILA, described Exford's credentials as unquestionable.
"He has served on the Council [since 2003] and given his time freely, promoting CILA qualifications and ensuring governance of the level of our qualifications," said Hyde. "Having played such an important role already, Luke is well placed to promote the professional standards, learning, and knowledge of our members, combined with equitable claims handling and the inclusivity of our Institute."