Citizens Advice lodges super-complaint against 'systematic scam' – FCA reacts | Insurance Business UK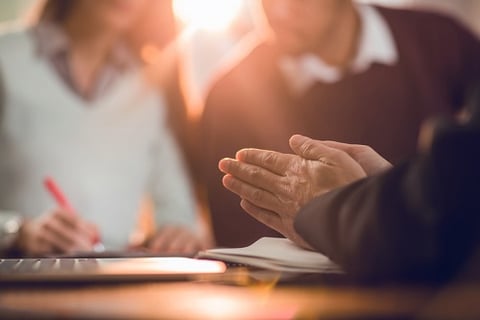 Citizens Advice, which in 2005 fought the mis-selling of payment protection insurance (PPI), has a new super-complaint – this time taking on what it described as a "systematic scam" among markets such as mobile, broadband, home insurance, mortgages, and savings.
According to the national charity, British consumers are losing £4.1 billion annually to the so-called loyalty penalty, with eight in 10 people paying a significantly higher price in at least one of the above markets for sticking with their current provider. It said on average, the price of loyalty stands at £877 per year.
"It beggars belief that companies in regulated markets can get away with routinely punishing their customers simply for being loyal," commented Citizens Advice chief executive Gillian Guy. "As a result of this super-complaint, the CMA (Competition and Markets Authority) should come up with concrete measures to end this systematic scam."
Citizens Advice said that while it has identified the scale of the problem in five essential markets, it is aware that loyal customers are being penalised by other sectors as well. "By submitting this complaint, the organisation is asking the CMA to investigate all markets where the loyalty penalty exists," noted the charity.
"It's completely unacceptable that consumers are still being ripped off for being loyal to companies they rely on every single day," said Guy. "Regulators and Government have recognised the loyalty penalty as a problem for a long time – yet the lack of any meaningful progress makes this super-complaint inevitable."
Previous super-complaints lodged by Citizens Advice include one on PPI and another on cold calling. The PPI complaint has contributed to customers so far receiving over £30 billion in refunds and compensation.
In line with today's submission by the charity network, the Financial Conduct Authority (FCA) explained that it will be launching a market study examining how general insurance firms charge their customers for home and motor insurance. The terms of reference for this study will be published in a few weeks.
"Citizens Advice has raised a number of important issues and we will work closely with the CMA as they investigate this super-complaint," commented FCA chief executive Andrew Bailey. "We expect firms to look after the interests of all customers and treat them fairly, whether they are new or long-standing.
"It is important to get the balance right so that existing customers do not miss out on the benefits of competition and innovation, including when they purchase or renew their general insurance products."