Clear Group reveals its key action plans for 2021 | Insurance Business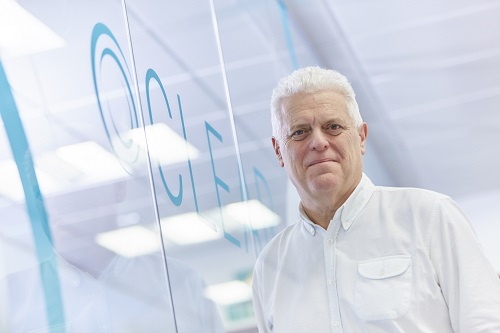 What does it mean to balance being an acquisitive broker with running a successful insurance business? While discussing Tuesday's appointment of Mike Edgeley as the next CEO of the Clear Group, Howard Lickens (pictured), who will be taking on the role of executive chairman, noted the delicate nature of this balance and why simultaneous management of both elements is required.
Read more: The Clear Group announces next CEO
"[Clear] has always grown primarily by acquiring and recruiting and the like," he said, "and the struggle has been to do that well and the core business well at the same time. Effectively and successfully gaining growth by acquisition while not neglecting back-office operations is the key to success.
"And, as we've got bigger, with 400 staff now and 10 offices, frankly we've been spread a bit too thin. So, from my point of view, it will be nice to have somebody share the load and to give me and my co-founder Gary [O'Donnell, Clear's new M&A director] the chance to really get into the part that we enjoy and have a lot of expertise in – the acquiring and the recruiting aspect."
With Edgeley on board as the new CEO, Lickens noted he and O'Donnell can comfortably focus on those elements without worrying about the core business or about having too many plates spinning at once. Building up Clear's management bandwidth means expanding the group's capabilities as 2021 unfolds which will be supported by its continued focus on growth through strategic acquisition.
"Around two thirds or more of our growth is through acquisition," he said. "We've got three deals in legal at the minute and we're hoping to do more deals in 2021 than we did in 2020. So that's going to be our key driver this year, finding the right sort of people who want to sell to us, people with the right culture and the right values.
"As we've become bigger and more high-profile, we're also attracting some really strong account executives and account directors which is an important part of our growth as well. And this also allows [Gary and I] to focus on the wider strategy of the business as we know we've got a safe team behind us looking after and hopefully improving the core business."
Read more: The Clear Group "actively" seeking acquisition opportunities
Looking to the kinds of businesses Clear will be aiming to bring in over 2021, he noted that the plan is in line with what has taken place before. The brokerage is not trying to buy businesses that do classes of insurances and have types of clients that it doesn't understand and, more than that, any future acquisitions will continue to be led withcultural alignment in mind. It's always been about finding the people who believe in the things Clear believes in, he said, and that emphasis isn't going to change.
Further exploring this cultural aspect, Lickens highlighted that, as a co-founder of the business, it was clear to him from the start of the selection process that whoever was chosen to become the next CEO of Clear would have to share its fundamental ethos. As a business, he said, Clear is very protective of its culture and of the way it treats its people.
"We think that's fundamental to why we've been successful and how we've kept staff and kept businesses we've acquired," he said. "It's that culture of working together as a team all throughout the business. And so, what we didn't want was some 'Great Dictator' to come into the business and say, 'Right, I'm glad I've come in to Clear but we're going to do it all differently'.
"We were looking for somebody who appreciates the culture and who understands how we work, and of course [Mike] will make changes, he will find new ways to move the business forward and will find things we can do better. And there are things that I think we could do better, we're certainly not frozen in aspect here."
The search to find the right candidate took quite a few months and involved a great deal of psychometric testing to examine what the team would look like over time, culminating in the appointment of Edgeley who will bring his blend of insurance and military experience to the role. From his perspective, Lickens said, the military teaches its people to be strong and inclusive leaders and to be experts when it comes to building teams, and these are among the core qualities that Edgeley will look to bring to the group.
"I hate a top-down approach to life," he said. "I think life is so much more successful if you work with people and discuss things and come to an agreement rather than just telling people what to do. I'm very much in the 'sell fraternity' not the 'tell fraternity' and I think that's very much where Mike comes from, and where the rest of the team come from as well."