Close Brothers Premium Finance MD on the prospects for personal lines broking | Insurance Business UK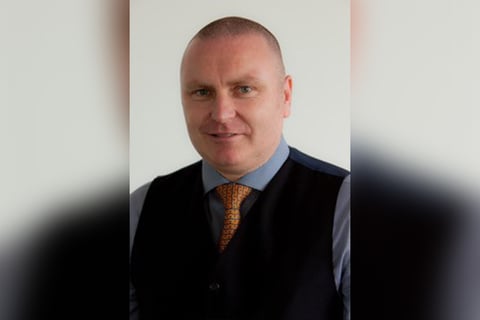 In the following article, Close Brothers Premium Finance MD Paul Trail assesses the prospects for personal lines broking once the economy opens up again.
Congratulations to Markerstudy on acquiring Brightside. The acquisition, announced in March, brought to a close a story that began well over six years ago when Markerstudy tried to buy the South-West based broking group in the summer of 2014.
Brightside's sale may be the first in a number of similar deals in personal lines broking, and another period of significant change in this market segment.
Although the insurance industry as a whole has been through a challenging period during the last 12 months, personal lines brokers have faced more headwinds than most.
The pandemic has caused the public to hold off from expensive purchases, such as new cars that require insurance, and forced millions of people to re-think the way they get around, especially in major cities. Customers have also taken their cars off the road to save money, which has included cancelling their insurance.
London is leading the way in plans to restrict vehicles, in an effort to combat soaring pollution. In towns and cities across the UK, local authorities are encouraging citizens to cycle, walk or use public transport. Driving a car in cities, at least for free, may become a thing of the past.
The Bank of England is optimistic that the public will increase household spending later this year, which will include buying new cars. While that would be welcome, there are other reasons why personal lines brokers may find it harder to bounce back after the pandemic restrictions end.
The FCA's dual pricing review is due to be implemented later this year, but it is clear that direct insurers are currently pricing aggressively to capture market share before the rules change. Aggregator traffic has fallen and personal lines brokers, who typically sell on the aggregators, face an uphill struggle to maintain profitability and attract new business.
Will the sector continue to access capacity if questions remain over their long-term profitability? Capacity has been an issue for personal lines players in recent years, especially those who have chased volume over profits. Capacity challenges have been exacerbated by the failure of a number of lightly capitalised foreign players entering the UK market in search of a quick profit.
If there is a wave of M&A in personal lines, it may well lead to market consolidation and the emergence of a small number of scale brokers.
M&A has always been part of normal business life in the broking sector, but the pandemic has accelerated change in a market segment that was already transforming itself well before the start of 2020.
Over the last 15-20 years, the personal lines insurance market has become increasingly commoditised, price-driven and almost exclusively sold online, predominantly, though not exclusively, through price comparison websites (PCWs).
Data modelling and analytics have become defining business tools for modern personal lines brokers to better their understanding of customer behaviour, generating a clearer view of their risk profile.
Data analysis delivers a more stable, profitable book of business for the broker and their insurer partners, enabling brokers to tailor service and sales processes to their customers.
To survive in this high volume, low-cost world, brokers need to operate at scale. After all, a £100 million GWP business can reduce their costs and extract better margins from insurer partners than £30 million businesses.
Just as we have seen consolidation in commercial lines broking, I predict that we'll see similar in personal lines. As I've pointed out, scaling up is a way of extracting better margins, and many personal lines brokers offer better value for acquirers than commercial lines, where the number of targets is also falling; the sheer number of commercial deals completed in the last 18 months means there are simply less opportunities in commercial.
Personal lines brokers that have a good chance of prospering in the post-pandemic economy will have taken account of three factors:
They will have understood early on the importance of being digitally savvy. They have built expertise in niche and non-standard lines. Thirdly, they have attracted good quality capacity by writing for profit not volume.
They will also, I believe, find themselves attractive to investors with ambitions to build market-leading positions in personal lines broking, as well as commercial.
I am convinced that Markerstudy's acquisition of Brightside will not be the last deal we see in personal lines this year. The impact of the pandemic has bought forward a likely shake up in personal lines broking that may well rival commercial. Market conditions are positive for consolidation and there are plenty of willing buyers.