Consumer group hits out at AXA over Israeli weapons maker investment | Insurance Business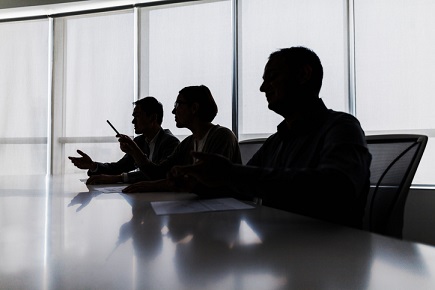 International consumers group SumOfUs has released a petition demanding AXA Insurance immediately divest from Israeli weapons maker Elbit Systems.
The group suggests that the insurer is violating international law by financing the arms maker. SumOfUs has accused AXA of contributing to the suffering of the Palestinian people by having a financial interest in Elbit Systems and three Israeli banks that "finance Israel's illegal settlement expansion."
As of this writing, the online petition has amassed over 96,000 signatures.
SumOfUs' campaign comes after the International Federation of Human Rights allegedly found that several French financial groups, including AXA, are directly or indirectly linked with Israeli businesses involved in settlement activities in the occupied Palestinian territory.
"The job of an insurer is to guard families against risks, to their lives and homes, but AXA is endangering Palestinian families both by supporting the manufacture of weapons used against them, and the infrastructure of occupation," said Leyla Larbi, campaigner at SumOfUs. "These shocking revelations are an embarrassment for AXA which is proud of its commitment to responsible investment, and is already breaking ties with manufacturers of certain weapons. Now it's time for AXA to announce that it is divesting from Elbit Systems and ending its financing of banks that fund illegal Israeli settlements in Palestine too."
In response to the allegations, AXA issued the following statement to Insurance Business highlighting that it "firmly denies these malevolent accusations."
"For several months, fragmentary and false allegations have been disseminated about some of the AXA Group's investments in Israel, fed by a small group of activists who are mainly calling for the boycott of the State of Israel," it said.
"An online petition is relaying this derogatory campaign, with a clear objective to misinform. AXA is accused of financing the production of banned weapons and the expansion of the "disputed territories" through investments in the industrial group Elbit Systems and in three Israeli banks.

"The AXA Group has one of the most complete and ambitious responsible investment policies. This policy is published in a transparent manner on our website. In accordance with this policy that we apply rigorously, the AXA Group does not finance, directly or indirectly, the production of weapons banned by the international law.

"Similarly, AXA does not finance activities nor companies subject to international sanctions. Our investments in the Israeli banks targeted by this campaign represent around 0.004% of the Group's assets under management and are mainly assets managed for third party clients of our asset management subsidiaries. These investments have absolutely no vocation to finance the expansion of the "disputed territories".
"We had been questioned on these investments in March 2016. As always when we are questioned on our investments, we have carefully reviewed the case in the context of our responsible investment policy. We came to the conclusion that these companies did not fall within the exclusion framework of our responsible investment policy."
Related stories: