Co-op Insurance takes on 25 new apprentices | Insurance Business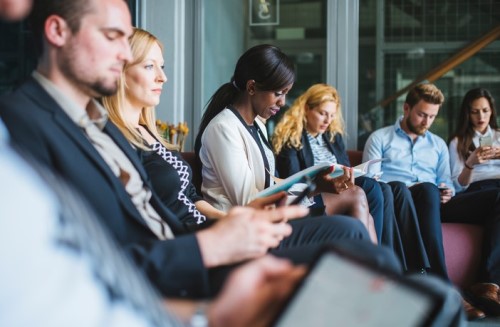 "I've learned loads since I joined the
Co-op
Insurance team and although my first time talking to customers was daunting, I've since grown in confidence and now have the skills to answer most insurance queries."
That was 16-year-old Megan Frater, a Co-op Insurance apprentice who is now studying towards a nationally recognised qualification in customer service. A former Co-op Academy pupil, she is one of six apprentices who came from schools sponsored by The Co-op Group.
Co-op Insurance has now announced that it has taken on a total of 25 new apprentices, who will earn a qualification in customer service, insurance, and actuarial science, as well as receive a full-time position at the insurer.
"The opportunity to earn money while earning a qualification really appealed to me and since starting on the apprenticeship my eyes have been opened to whole host of different career paths, which before starting the apprenticeship seemed far out of reach," said Frater.
Aside from the opportunity to work towards a
CII
qualification, the Co-op Insurance apprenticeship programme also offers salaries above national apprenticeship wage; training in money management; and the prospect of joining the management development programme.
"The Co-op Insurance apprenticeship scheme is instrumental in supporting young people in getting the skills they need to enable a successful career in finance," noted Co-op Insurance chief executive Mark Summerfield, describing an apprenticeship as an excellent opportunity to get one's foot on the career ladder.
Related stories:
RSA rolls out third edition of broker mentoring programme
JM Glendinning launches broker training business