Co-op speaks on £185 million underwriting sale as it reveals financials | Insurance Business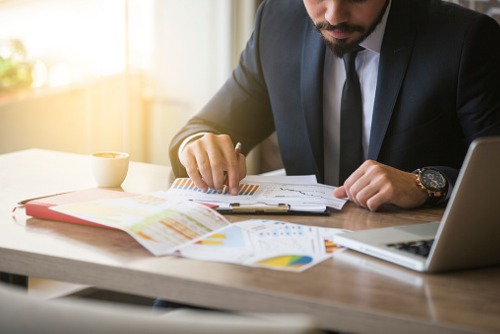 When companies reveal their financial results, most eyes turn to their headline rates – their revenue and profits figures, specifically. However, for those with a keen on the insurance industry, the focus on Co-op's results, revealed this morning, was in a different direction.
Those headline figures for the firm were largely impressive – it saw its total revenue up 14% to £10.2 billion with profit before tax up 27% at £93 million. This allowed it to return a whopping £79 million to members and their communities.
However, for those of us more interested in the insurance aspect of its business the real question to be answered was "what happens next?" This after it was revealed earlier this year that the firm would be offloading its underwriting business CIS General Insurance Limited to Markerstudy for £185 million.
Read more: Co-op sells underwriting business for £185 million
In its statement, the company outlined that it is "clear in terms of strategic direction and the best means of creating increased value for our members and their communities." It outlined that the £185 million sale will "allow us to focus on our strategy of providing a broader range of insurance products for members, via our distribution business."
All of that meant that the sales and profit figures for its insurance business were not included in its profit before tax line – but instead were included within discontinued items, from which it made a total loss of £230 million. This, it stated included the write-down of net assets but did not reflect the "anticipated value generated from the 13-year distribution agreement included within the sale proceeds."
"We agreed a price of £185 million for the sale of CISGIL (£150 million payable on sale and £35 million deferred)," it outlined in its financial statement. "As part of the sale we put in place a long-term distribution arrangement for home and motor products marketed under the Co-op brand.
"Once the arrangement completes Markerstudy will underwrite Co-op insurance products, as well as looking after the sales and service and claims handling. These products will be marketed and distributed by Co-op."
Going forward, the company didn't reference its reported return to life insurance, but instead highlighted the launch of a "market disrupting" travel insurance product that covers people of any age and health condition and its "guarantee to beat" offer for Co-op members on home insurance renewals that reportedly prompted a 24% leap in member sales last year.
"We continue to demonstrate that the Co-op is a good business that does good for society as we lead on issues including single use plastics, funeral affordability and social housing," said chief executive Steve Murrells. "It is this determination to make a positive difference for all of our stakeholders which will ensure that we fulfil our ambition to build a stronger Co-op and stronger communities."