DARAG group chief financial officer leaving – replacement named | Insurance Business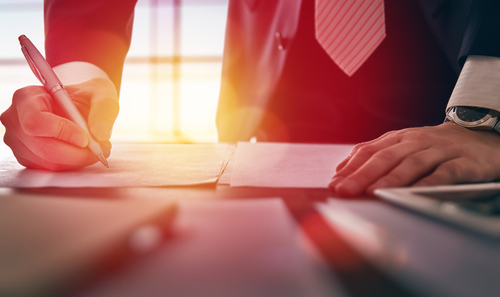 The middle of September will see the departure of DARAG group chief financial officer James Halley, and group chief executive Tom Booth has nothing but nice words for his exiting colleague.
"James Halley helped complete the investment by Aleph and Crestview into DARAG, which was a crucial milestone in the delivery of DARAG's exciting expansion during the past year," stated Booth. "James also built a finance team and brought in improved processes across the group which leave us very well equipped for the future.
"We are extremely grateful for his work during this recent transformational period as well as the deep experience and professionalism he brought to the role. James has decided to pursue other opportunities and we wish him very well, knowing that he will be an asset to any business he joins, as he has indeed been for DARAG during the past year."
Succeeding Halley on September 02, subject to regulatory approval, is namesake James Insley. The Brit and Swiss Re alumnus most recently served as the Warranty Group's European CFO and will bring two decades of insurance industry experience to the legacy acquirer.
Commenting on the appointment, Booth said: "DARAG continues to grow, with an excellent deal pipeline, the ongoing execution of which is raising the group's profile, further adding to its excellent track record and bringing greater diversification, balance sheet strength, and capital efficiency.
"James Insley is a deeply experienced and skilled finance professional in the insurance sector, and we look forward to welcoming him as part of the management team as we continue to develop DARAG for the long term."