Direct Insurance Group welcomes new business development manager | Insurance Business UK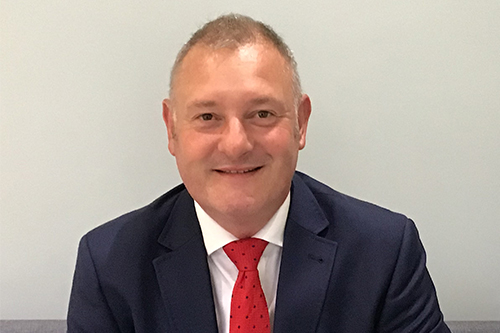 If the face looks familiar, that's because it probably is. The new business development manager (BDM) for the Lloyd's broker division of Direct Insurance Group – Direct Insurance London Market – may be new to the company but he is certainly well established in the industry.
With an array of experience that includes time spent at Chubb, Barbican, NIG Commercial, QBE and Brit, Simon England (pictured) now makes the switch from Compass where he was strategic accounts manager. Overall, he has more than 20 years' experience as a BDM in the market and his aim is now to bring his vast network to support brokers across the North, working alongside Direct Insurance London Market's BDM for the south, Shaun Woodhouse.
"I'm delighted to welcome Simon to the Direct family," said Direct Insurance Group CEO David Bearman. "He's a talented BDM with an excellent reputation in the market. Having worked in both broking and underwriting for many years for some of the UK's leading brands, he has a helpful blend of experience that gives him insight into the pain points and challenges in both these areas, to better serve today's brokers.
"We are keen to stay one step ahead of the market to ensure we continue to offer personal support to our broker partners while also capitalising on potential market growth as we head into a hard market. Brokers will need our support now more than ever, so it's vital that we now have such a strong business development team covering all parts of the UK. I'm delighted that as a group we continue to appeal to the best talent in the market."
The BDM team will report into Matt Field, who is taking the role of head of group marketing and UK sales for the Direct Insurance Group.