Direct Line Group reveals drop in GWP for Q1 2021 | Insurance Business UK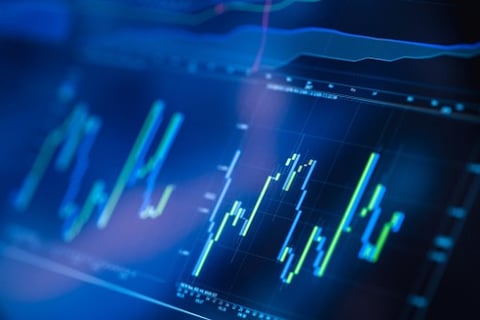 Bromley-headquartered Direct Line Group (DLG) has today unveiled its Q1 2021 trading summary, which sees the gross written premium (GWP) of the total group drop 4.7% to £752.3 million compared to Q1 2020's £789.6 million. Looking at the GWP of direct own brands, the fall was more significant, down 5.5% from last year to £521.3 million.
While DLG saw a reduction in direct own brand motor policies of 1.2% compared to Q1 2020, the company noted it maintained underwriting discipline during the period and is well-positioned as the UK eases lockdown restrictions. Overall, motor's total GWP fell 10.6% from last year, reflecting lower average premiums as the market adjusted to reduced claims frequency, and a reduced risk mix.
Home direct own brands GWP increased by 3.6% compared to Q1 2020 while in-force policies increased by 1.3% for the same period. Both Churchill and Direct Line delivered growth in a healthy new business market and overall home GWP grew 1.8% as own brand growth was only partially offset by lower partnership sales. Weather conditions were benign in Q1, with £3 million of major weather claims incurred.
Meanwhile, the commercial arm of the business continued to see the advantages of its technology transformation come through in strong trading, with GWP growth of 16.1%, up from £132.6 million to £154 million. This was largely driven by a 15.3% increase in direct premiums which was supported by commercial's Churchill brand which saw growth of over 50% compared to Q1 2020. NIG and other increased gross written premium by 16.5% compared to Q1 2020, its best first-quarter growth in over a decade, enabling it to provide an increasingly strong diversification benefit for the group.
Commenting on the results, CEO of DLG, Penny James noted that Q1 2021 brought similar motor market trends to those at the end of 2020 - subdued claims frequency, low levels of new car sales and fewer new drivers entering the market – leading to further motor market premium deflation in the quarter. DLG has maintained its disciplined underwriting against this backdrop, she said, and its 5% reduction in average premium versus Q1 2020 was less than the market reduction.
"Looking forward," she said, "encouraging early indications suggest that motor market premiums stabilised during April. Elsewhere in the business, we have continued to deliver good growth in home, while commercial achieved 16% growth. This demonstrates the benefits of our investment in technology and new ways of working as well as the diversification within our portfolio.
"Our journey to build an insurance company of the future is gathering pace and we achieved a significant milestone with Direct Line, Churchill and Privilege now live on our new motor platform… We are transforming the business to improve competitiveness and provide a platform for sustainable growth."
For the year ahead, DLG reiterated its target of achieving a combined operating ratio in the range of 93% to 95%, normalised for weather, in 2021 and over the medium term. The business is on track to maintain the contribution from current-year operating profit at more than half of total operating profit during 2021.