Ecclesiastical releases Broker Wellbeing Survey results | Insurance Business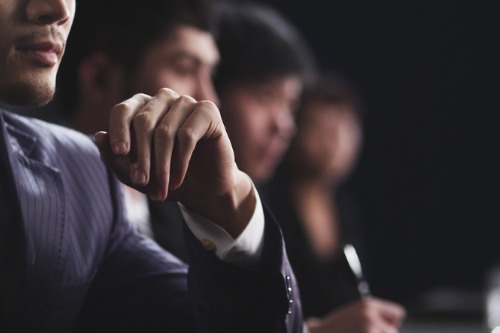 Stress, anxiety, and feeling overwhelmed – these are the top three mental health issues affecting brokers at work, according to Ecclesiastical's latest Broker Wellbeing Survey.
The annual poll was introduced in 2018 to encourage greater dialogue and help reduce the stigma surrounding mental health issues in the workplace. Last year it was revealed that one in five brokers had contemplated leaving the industry due to stress; this time around, research showed that more than two-thirds have experienced some kind of work-related mental health issue in the last 12 months.
In addition, the specialist insurer found that brokers working for national networks are significantly more likely to experience a mental health issue than those at regional and provincial brokerages.
"Workloads are the main contributor of stress at work, with four out of five brokers (82%) citing this," noted Ecclesiastical, which has partnered with inspirational speaker Chris Moon to produce a series of films designed to help brokers recognise and manage stress in the workplace. "This rises to 98% of national brokers."
The next main contributors, according to the survey results, are the volume of regulation and compliance (67%), customer demands (59%), and pressure to hit targets (56%).
"At Ecclesiastical, we're committed to understanding what matters most to our brokers," said commercial director Adrian Saunders. "Our Broker Wellbeing Survey has revealed that three in five brokers feel stressed at work, with workload being the main contributor which I'm sure won't come as a great surprise to any of us.
"There are encouraging signs in our research that the issue of mental health is being taken more seriously. Nearly three-quarters of brokers believe their organisation is committed to improving wellbeing in the workplace and many businesses are making changes to improve wellbeing in the workplace."
Saunders added: "I'm pleased to see that awareness of mental health issues among brokers is high, thanks to media coverage and BIBA (British Insurance Brokers' Association) shining a spotlight on the issue. Our research suggests that understanding lags behind, but the industry is making positive strides towards real change."
Meanwhile the collaboration with Moon is slated for launch early next year. The former Army officer is the first double amputee runner in an ultra-marathon across the Sahara. Now he helps individuals and companies by speaking about topics such as mindfulness, change management, and resilience.