English city named UK's burglary capital | Insurance Business UK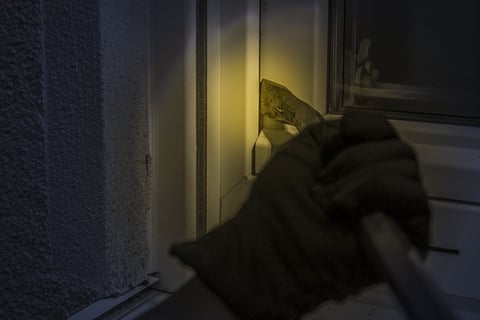 Claims data released by Privilege Home Insurance has revealed that the average thief in one city in England managed to steal more than £5,000 from every victimised house – showing Lichfield is where UK's "richest burglars" are.
Parent company
Direct Line Group
– calling Lichfield the burglary capital of the UK – analysed claims for burglary that were closed between January 01, 2016 and April 30, 2017.
Following Lichfield in terms of average value of items stolen were St. Albans (£4,892) and Durham (£4,833). London ranked eighth, with the average burglar's haul totalling below £4,000.
You might want to move to Bath – said to be the safest place to live in the UK – where residents had to replace just over £1,300 worth of stolen belongings.
Privilege said homeowners should make sure they do not have more cash stored in their house than their insurer is willing to replace, as insurance policies have a limit to how much money will be recovered if stolen during a break-in.
It also cited the need to be aware about the definition of "money in the home" – which includes items such as gift vouchers, cheques, postal orders, savings stamps, and travel tickets.
Related stories:
London revealed as UK's burglary capital
Revealed: Britain's student burglary hotspots