Ex-Aviva exec lifts the lid on Broker Insights | Insurance Business UK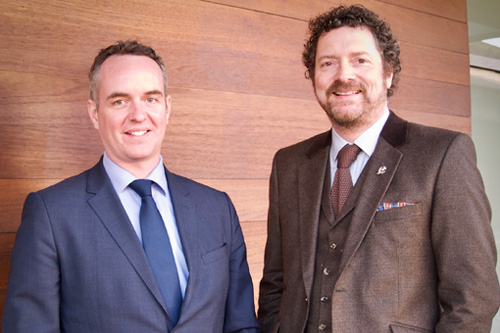 The former director of broker distribution at
Aviva
– now at the helm of a new firm aiming to connect commercial insurers with regional brokers – has spoken to Insurance Business about what he sees as a significant gap in insurance.
Insurtech
Broker Insights revealed this week
that it is combining technology and regional broker customer data to give insurers an insight into the UK commercial broker market – and will pay brokers for sharing their data.
Search and compare product listings for Insurance Brokers from specialty market providers here
Until now, commercial insurance distribution has been a "lost opportunity" because insurers don't have the resources to efficiently reach the majority of regional brokers and their business customers, according to Broker Insights CEO and former Aviva exec Fraser Edmond.
"This means brokers don't get sufficient insurer attention, despite having the customers that need servicing. The model is outdated, but we believe there's a way of fixing it through combining data, technology and a thorough understanding of the regional broker market," he said.
Despite data and digital technology being commonly used in the personal lines arena, its use is still limited when it comes to commercial distribution, according to the CEO.
"While personal lines insurance has been commoditised, commercial still requires an intermediary and the commercial customer needs are bespoke and complex across many risks. So, up to now, the use of digital and data for commercial distribution has been in the 'too difficult to change' box," Edmond explained.
"With our team's insurance industry and broker experience over 25 years, we've recognised the opportunity that needs a solution. Now, by teaming up with technology entrepreneurs, we're giving the commercial insurance market the opportunity to modernise and trade more efficiently."
Broker Insights' platform will offer a search capability that will enable insurers to identify commercial business opportunities with brokers according to business type, insurance product, premium, renewal date, location and insurer – which it says is a first in the market.
Edmond says that by paying brokers directly for sharing their data, they could add up to 10% to the bottom line.
"We know that insurers would love to reach and trade with more regional brokers, while regional brokers would love the attention of more insurers that they could trade better with," he said.
"The Broker Insights platform provides insurers with powerful search capabilities to direct their sales and trading resources to the right brokers at the right time for the right business."
Related stories:
British insurtech promises to bridge the gap between insurers and brokers
Kerry London MD on consolidation, reaching out to regional brokers