FOIL on expanding focus to artificial intelligence | Insurance Business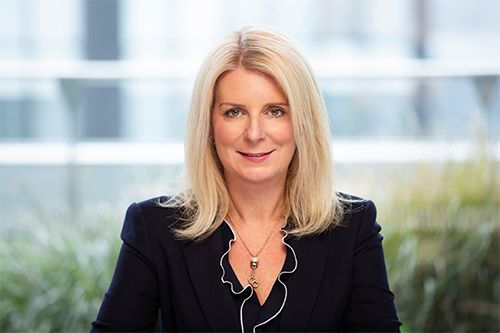 When Plexus Law senior partner Anthony Baker was appointed to the role of president of the Forum of Insurance Lawyers (FOIL), he identified a range of key focus points which FOIL will be addressing throughout 2020. CEO of FOIL, Laurence Besemer, and vice-president of FOIL, Jennette Newman (pictured), recently spoke to Insurance Business to highlight these focus areas, and the work of this organisation to expand beyond the remit of the personal injury space and encompass more broad insurance market issues such as artificial intelligence.
When FOIL was set up in 1992, at the request of the insurance industry, Besemer said, its remit was somewhat constrained to the PI space which has traditionally received substantial media attention, due in part to the controversial nature of this area and the sheer amount of reform which it is continually undergoing.
"When I got involved with FOIL 10 years ago," he said, "it seemed to me that we should be offering the same sort of functions – lobbying, education and networking, in many different areas of insurance claims law, as well as the personal injury area. So, over the years, we've added on lots of different sector focus teams (SFTs) to cover a very wide range of different classes of insurance."
Clyde & Co partner, Jennette Newman, moved to the role of vice president of FOIL when Baker was first appointed and was also recently made chair of the Professional Standards Committee of the CII, an array of duties which, she said, has been aided by the overlap between FOIL and the CII, who often work closely together. Newman, who served as president of London FOIL in 2019, said that when she first became acquainted with the forum, she was fascinated to see the sheer amount of work being done by its multiple SFTs.
FOIL's broadening reach in terms of addressing insurance market concerns was most recently highlighted by the addition of city firm EC3 Legal to FOIL and London FOIL. Added in 2018, London FOIL is a relatively new division, supporting the insurance and reinsurance law firms and lawyers working in the London Lloyd's Market, and Besemer outlined how new members are an effective benchmark for the success of new divisions.
"As a new initiative, when looking for what good looks like, the recruitment of new firms into FOIL is our acid test as it's the easiest thing to measure," Besemer said. "Having EC3 Legal as a member of FOIL is due to the development of London FOIL as a division because that's their market and that's what they're interested in."
Newman detailed how the wider approach being taken by FOIL is emphasising the crossover between London FOIL and the main forum, with respect to several of FOIL's SFTs such as property and digital technologies, as well as cyber and automation.
"The ethics of AI, in particular, is coming up a lot," Newman said, "and FOlL is going be very well placed to have a voice on this."
Besemer stated his belief that there is possibly no more essential subject than AI within the insurance industry at the moment as automation is going to touch on every business, and he thinks that the industry as a whole must really consider how to make the best use of AI while keeping a human touch involved.
"To a large extent the point of insurance is that there's somewhere to go to when there is a crisis," he said, "and a lot of people would not want to be talking to a machine at that point but would much rather be speaking to a human being."
Besemer outlined the work being done by some insurers to embrace the opportunity offered by digital technologies to automate mundane processing work, thus allowing claims handlers more time to be the point of contact required by consumers. Utilised correctly, he detailed, technology offers the capacity for businesses to make more efficient and effective use of their existing human resources in dealing with less predictable and more time-consuming functions.
Newman highlighted the importance of the distinction between digital transformation and digitisation when addressing market changes. When it comes to digitisation and driving cost-effectiveness through efficiency, many insurers are quite up to speed already, she said, but where she can see the industry lagging behind a little is when it comes to overarching innovations and the new products and opportunities which come with this.
In January FOIL's cyber and digital technologies SFT hosted a roundtable event on "The Ethics of AI in Insurance", Besember said, and, at this event, conversation turned to the question of whether a 'winter of AI' is coming. Some voices in the industry are debating whether there will be a possible repetition of a 'tech bubble' scenario, he said, where everybody is rushing towards the brave new world of AI without due consideration of the cost of implementation and the rate of return on investment.
"There are some voices in the market saying that [that rate] is not happening quickly enough to justify the continuation of the capital that's going into transformation," he said. "So, if that continues then there may be a period where there's a bit of consolidation around what's being done instead of charging headlong in the same direction."