Forty-year veteran prepares to wave goodbye to the insurance industry | Insurance Business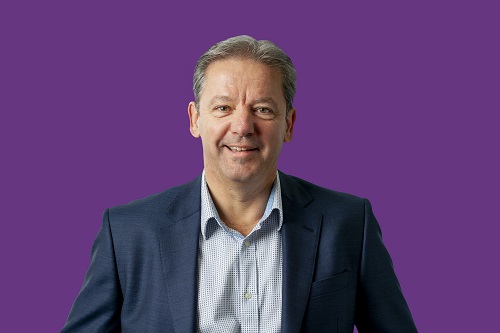 "It's a minor blip, me leaving the insurance industry – Ageas will go on and the world goes on, in good shape."
Those were the typically modest words of insurance veteran Chris Dobson (pictured), of Ageas UK, as he spoke to Insurance Business on the back of announcing that he would be retiring from his role leading the firm's broker distribution strategy and leaving the industry at the end of the year. The decision comes on the back of a 40-year career that began on August 19, 1979, when he followed in the footsteps of his father – who worked for Commercial Union on the life side of the business.
Read more: Ageas UK reveals industry veteran's departure plan
"In those days it was seen as a good thing to either work for a bank, building society, insurer or M&S," he joked. "It was probably my father's influence [that took me into the industry] to be honest. I applied for a job at Sun Alliance, accepted it, started and haven't looked back."
Dobson found himself in general insurance in the Harrow branch of Sun Alliance on a professional trainee scheme and spent four years in underwriting roles before he was offered a career in sales, which he joked "might have been a criticism of me as an underwriter." He then moved through the 'inspector' ranks and travelled the country with Sun Alliance working alongside some notable names such as Simon Cooter, who went on to become a long-time Covea veteran and one of the key names behind the Insurance United Against Dementia movement, and Mark Cliff, who later held the role of Brightside CEO – the latter of whom knocked on his door and asked him to join the Liverpool office.
"It wasn't necessarily on the list of places my wife wanted to move to that we hadn't been to," he said. "But moving up North wasn't a culture shock for me - although I was born in the Midlands, most of my school life was in Manchester. The thought of the move to Liverpool wasn't daunting at all. It was a different environment and a different culture with the buzz of the London market – but we had a lot of responsibility interacting with the regions. It was a nice balance."
Noting that he had spent his career at two of the powerhouses of the insurance industry, Dobson has also been witness to some major changes. He was at Sun Alliance when it merged with Royal Insurance in 1996 to become RSA – "the biggest merger and the best kept secret of its time," Dobson notes – and also at Fortis when it rebranded to become Ageas, a move that was announced in 2010 and completed the following year. His move to Fortis came about in 2004, and, as is so typical of the industry, was a switch that arrived very much by chance.
"I was going to a football game at Sunderland and was sat next to Barry Smith [then Fortis CEO] on this coach," he explained. "I didn't know Barry and I don't think he knew me. We had a coffee and a chat, and I established from that he wanted to take Fortis to the next stage.
"He was keen to understand the bits and pieces I knew, and I wanted to know how Fortis had grown to the extent that it had, predominantly in motor of course - at that time, it didn't seem to do a great deal else.
"At that stage nothing really came of [the conversation] – but then one coffee led to another coffee and that became a real opportunity. I had no real intention of moving but what Barry was offering gave me an opportunity for a broader accountability and role, and a chance to step on to the board. The timing was right, and it was an opportunity to try something different after 24 years. Since then I have seen huge development at Fortis and Ageas."
Those changes have seen Ageas move from a pure broker personal lines insurer to become multi-distribution – however, Dobson is insistent that one thing is consistent: brokers remain at the heart of everything the company does.
"Support in the broker market continues to be our reason for being," he said. "However, obviously sooner or later we had to broaden our reach and get some more access direct to the customer – for example with the development of Ageas Direct. We also, of course, developed our distribution strategy into parts of intermediated.
"We've always had to be mindful of the amount of business we have in the personal lines market which has been our heartline and strength. We've been actively growing in commercial, schemes, etc… it's important to continue to grow in those classes with the brokers we've got."
The broker market has undergone massive changes during Dobson's tenure. When asked about how things have developed he points specifically to "changes in technology" noting that it is "tough to keep pace but provides a platform and opportunity to deliver what you want, when you want," and the consolidation in the broker market something he believes is "here to stay." Ultimately however, brokers' place in the sector appears to be as strong as ever.
"When you think back to 40 years ago, dealing with brokers and how I reached them in a sales or inspector role – it's massively different today," he said. "I remember driving around in a Ford Fiesta with cover notebooks which isn't how we do it today.
"But we're also seeing small to medium sized brokers expanding their presence – perhaps through a niche or through broadening the technology they offer. Maybe 10-20 years ago they focused on personal lines business but that's become increasingly difficult with direct insurers and aggregators and so on.
"This continues to impress me, they [brokers] keep on existing and find ways to ensure what they provide is sustainable and competitive – they find ways to broaden that proposition."
Reflecting back on his own career Dobson noted that "one thing remained constant" and that's the key role people play in the industry.
"The day we lose the importance of the relationship between us and the broker will be a dark one, however good technology is," he noted.
But for now, as he begins to set sail on a new chapter of his life – one he joked will be filled with "sunshine and booze" and begins with planning for his daughter's wedding scheduled for April next year before he and his wife jet off with some travel plans – he does admit to one mild regret.
"I've been blessed with only working for two companies and two fantastic insurance companies," he said.
"However, if I had turned the clock back and knew I would spend 40 years in the industry I would have liked to have tried being a broker simply because I've never been one."
Dobson does admit that when the travelling is done and dusted, at some stage he may get bored and "the insurance industry is the only one I know, so I will cross that bridge when I come to it." So maybe, just maybe, we haven't seen the last of this popular industry figure just yet.