Gallagher makes double MD hire | Insurance Business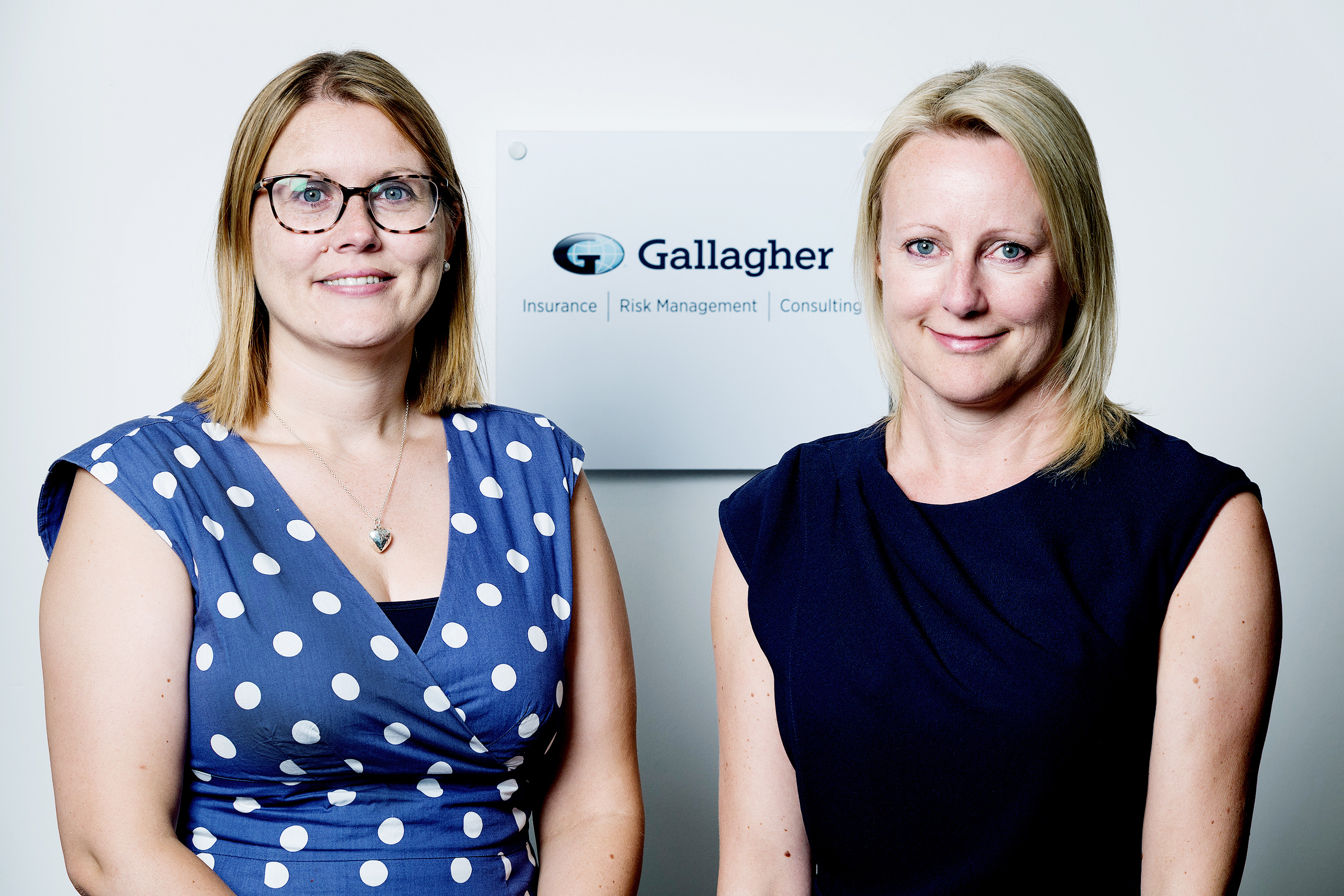 Gallagher has promoted Cheryl Phillips (pictured left) and Melanie Birchell (pictured right), who both came onboard the major broker in 2018, to managing director in Exeter and Torquay, respectively.
Phillips will lead a 50-strong team that has called Milford House on Pynes Hill its home since 2020 after Gallagher's three separate Exeter offices were united under one roof. The new MD, whose credentials include time spent as regional marketing director for the South West and real estate, brings more than 20 years of industry experience to the post.
Prior to joining the company, the Aviva alumnus was sales and marketing director at Pavey Group which was acquired by Gallagher more than two years ago.
"Exeter and the wider Devon region are home to a vibrant and diverse business community, with manufacturing, construction, professional services, retail, and agriculture counting among thriving local sectors," noted Phillips. "I'm proud to be leading an office which has such a well-established presence in the region, and look forward to working with the Exeter team to review our current offering to clients and identify new opportunities, as we continue to build on our existing success locally."
Three-decade industry veteran Birchell, meanwhile, was a director at Pavey Group before she led Gallagher's high net worth, leisure, and tourism specialisms in the Torquay branch. She is now responsible for the whole office on Orchard Way, which is manned by 25 people.
Birchell commented: "The past year has brought a whole host of challenges for individuals and businesses in the Devon and wider South West region – with the leisure and tourism industries, two of our key offices specialisms in Torquay, counting among the hardest hit sectors. As we emerge out of lockdown, and operations can resume once again for these businesses, it's more important than ever that we're on hand to support our clients with risk management and insurance solutions.
"I'm delighted to be taking the helm of Gallagher's Torquay office, and look forward to working with the team to help our valued clients understand, identify, and manage the risks they face as we navigate the 'new normal'."
Additionally, former Pavey Group managing director Graham Brown has been appointed as chairman of Exeter and Torquay.
Gallagher's South West regional director Patrick O'Connell had this to say: "It's fantastic to bring two highly-experienced and talented colleagues onboard our leadership team in the South West. With a demonstrated track of success within the business, and in-depth knowledge of the local insurance market, having both built their careers in Devon, Cheryl and Melanie will make excellent leaders for our Exeter and Torquay offices as we continue to invest in our regional presence.
"Ensuring that we nurture and promote the talent within our business is a vital part of our long-term growth strategy, and it's testament to the quality of talent available within Gallagher that we have been able to make this pair of leadership appointments from within our existing team."