General insurance pricing review: Who will take a hit and who will benefit? | Insurance Business UK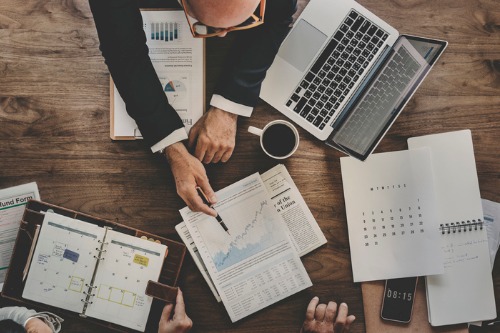 Earlier this month the Financial Conduct Authority (FCA) described the competition in the British home and motor insurance markets as "not working well for all consumers," particularly when it comes to pricing. Now Peel Hunt analyst Andreas van Embden has weighed in and points to the insurance companies likely to benefit as well as those forecast to be affected more by a shift in pricing behaviour.
In the 38-page note sent to Insurance Business, it was highlighted that providers who utilise price comparison websites (PCWs) are not going to feel as much of an impact compared to those who take either the direct or broker route. Van Embden also cited the characteristics of those firms who stand to reap gains.
"Those insurers that deal with customers that actively switch (i.e., those that distribute motor insurance through PCWs) will be less affected than direct writers or those that primarily distribute through brokers," stated the Peel Hunt analyst. "Also, insurers and brokers that heavily discount to win new business may become less competitive. Insurers with strong brand names and low acquisition costs may have an edge, and could also benefit from switching activity in the market.
"Insurers and brokers with significant weighting to home insurance will be more affected by the FCA review (e.g., RSA, DLG, and Saga) than the pure motor insurers. For motor insurers, the question is how they can adapt their pricing strategies to retain customers and win new business."
Van Embden added: "At Admiral and Hastings, the rate differential between renewal and new business is manageable and they could be net beneficiaries from increased switching activity with less risk of having overpriced back books. Finally, the impact on specialist motor insurers such as Sabre will be modest, in our view."
In addition, the analyst stressed that the FCA is not proposing strict insurance price regulation but instead is looking to limit the margin gap between renewal pricing and new business discounting while stimulating customer switching at the point of renewal.
He noted that the remedies being considered by the regulator are likely to lead to a decline in renewal rates and margins; a reduction in customer renewal tenures; a decline in new business discounting; and a disruption of the broker market.
"The margin differential between new business and renewals (which can be as high as 19% in home) will narrow as a result," asserted van Embden. "A redistribution of margin away from long-term renewal customers should put upward pressure on new business rates."