Ghost broker in Cambridge gets jail time | Insurance Business UK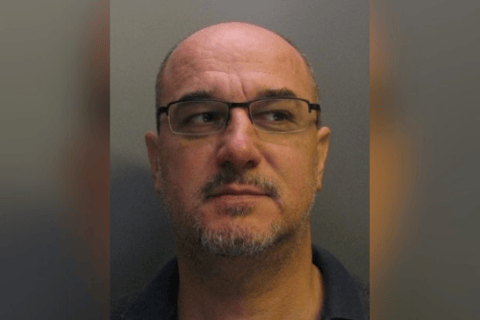 Image credit: City of London Police
Marek Complak has been sentenced at Cambridge Crown Court to two years and six months in prison for money laundering as a result of his ghost broking activities that targeted UK-based Polish nationals.
In a release, the City of London Police said the 51-year-old used his knowledge of the Polish language to offer fraudulent insurance broking services to his victims. It was noted that Complak, who used the alias 'David Brooker', set up false or invalid car insurance policies while also 'employing' unknowing agents to find more people to lure.
"Complak would shamelessly exploit vulnerable community members just so he could make a quick buck through their expense and distress," stated Insurance Fraud Bureau (IFB) intelligence and investigations head Stephen Dalton. "I'm pleased to say that justice has been served thanks to the collaborative efforts of City of London Police's Insurance Fraud Enforcement Department (IFED) supported by the IFB and the insurance industry.
"I hope this serves as a warning to anyone who thinks committing insurance fraud is an acceptable means for making a living – they will not get away with it."
The fake broker was arrested by IFED officers following multiple reports to the UK's national fraud and cybercrime reporting centre, Action Fraud. The reports included those from Complak's recruited agents, who were paid referral fees before discovering that the business wasn't legitimate.
One agent in Liverpool, for instance, was paid more than £600 for 14 referrals. She, however, was subsequently contacted by customers who faced issues with their policies, including having their cars seized after being stopped by police.
"Complak has proven himself to be a calculated and dishonest individual," said Detective Constable Peter Gartland, who led the investigation for the case as part of IFED. "Moving to a new country can be daunting, particularly when it comes to practicalities like setting up car insurance.
"Complak's victims thought that they had found a legitimate broker who could navigate them through the process and help to overcome the language barrier. In reality, they had stumbled upon nothing more than a crook."
Meanwhile, proceedings will now commence under the Proceeds of Crime Act to recover the illegally obtained funds. Aside from Complak's jail sentence, a statutory surcharge has also been applied.