Group CEO on leading a transformation strategy | Insurance Business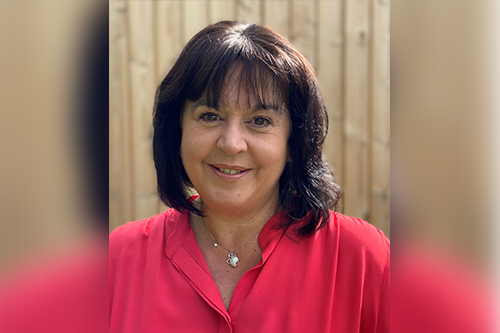 What does it take to carry out an extensive restructuring and rebranding campaign amid a global pandemic? According to Jacquie Boast (pictured), group CEO of Kingfisher Holdings (formerly Vantage Holdings), the answer is quite simple – a lot of hard work. This rebrand, which coincides with the launch of this insurance business's ambitious growth strategy, has been in the works since Boast came to her role with a transformation and change agenda in July last year and is the culmination of a 12-month programme of restructuring activity.
Read more: Vantage Holdings announces rebrand
"I'm a great believer that you should not go out and start to talk about something until you've actually completed it," she said. "And we have already made the changes, done the restructure and now we're telling the world about it. We've actually already made these significant achievements in our transformation and change programme."
The decision to use 'Kingfisher' as the motif of the rebrand was made for a variety of reasons, Boast said, and stemmed from the vibrant and colourful imagery associated with this bird as well as the uniqueness of the branding within the insurance industry. The team liked the look of the kingfisher and what it represents, and the choice gives the business some great visuals which can be used in both internal and external marketing.
At the heart of this change programme was the aim of creating a stronger centralised and corporate platform so that Kingfisher can support all its lines of business to grow organically in a much stronger way and in being more assertive about taking a larger percentage of the market. Also, and more importantly, she said, these changes were made to make sure Kingfisher had an environment in which it could make acquisitions, and to bring in and nurture other lines of business within the organisation.
"The culmination of this re-branding will allow each of our B2B brands to have something they can get behind with regards to re-energising and re-invigorating the organisation as part of this restructuring," she said. "But also, it will give an identifier to the market, to our capacity providers and insurer partners that we are now in a very strong and powerful position to move forward and grow and support the lines of business that we have."
Read more: What a rebrand means for an insurance business
Boast highlighted that the pandemic raised challenges when it came to launching the rebrand among its staff. Instead of a large event in a conference centre, Kingfisher will now be holding eight to 10 smaller, separate meetings to ensure that they are protected and still have the opportunity to engage with the management team and explore the strategic direction of the organisation.
Boast said Kingfisher will be supporting its team through strong investment in tools which will allow them to carry out their roles more effectively and by giving them the processes and procedures that will allow them to engage even more with their customers. This is not just about driving volume, she said, but also about putting the client at the heart of all the changes that have been made.
As to what lies ahead, the focus has shifted from change to stability. For the rest of 2020, moving into 2021, Kingfisher will be emphasising investment in its products, its sales and its service. The focus has been on making sure real growth can begin.
Read more: Vantage Holdings snaps up UK broker, CEO says it will do more deals here
This last year has been a time of significant upheaval for the business between its transformation project, the COVID crisis and Boast also noted the separate challenge Kingfisher has faced in having to file a High Court writ against the warrantors of its subsidiary Fresh, after allegedly uncovering fraudulent behaviour. But, while this bears discussion in the interests of transparency, she said, her real focus is on the inception of the Kingfisher brand and the exciting next stages facing the business.
"And what I'm looking forward to now is taking Kingfisher out to the market," she said. "These last 12 months have been very internally focused for me and making sure that we get this change programme done right. Now I'm looking forward to spending more time going out and making sure we're engaging in other opportunities for acquisition and also making sure that we're expanding the partners that we're dealing with and the insurer network that we have. So, this really is an outwardly focused time for me."