Vantage Holdings snaps up UK broker, CEO says it will do more deals here | Insurance Business UK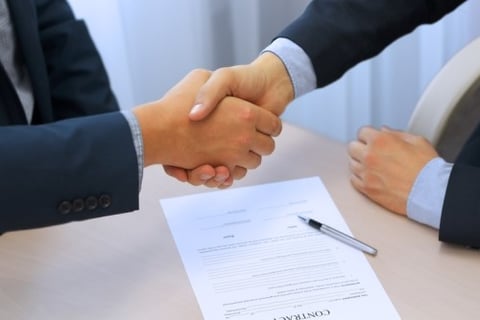 Regional specialist insurance broker Fresh Insurance Services Group has been snapped up by Vantage Holdings, which was itself acquired by a US broker in 2016, it has been revealed.
The move is the second acquisition for Vantage since it was bought by NSM Insurance Group, and its CEO told Insurance Business that the firm is eyeing more deals in the UK this year.
"This acquisition is another important step in our ambition to become one of the UK's leading specialist insurance brokers and this acquisition fits well with our growth strategy," John Collyear, CEO of Vantage, said.
"We are still very much in the mood for further acquisitions and talks are ongoing. We are always looking for good business, operated by good management, [that is] a good fit with our existing portfolio," he went on to say.
The CEO said that Vantage was attracted to the Fresh Group, a personal lines broker based in Redditch and Bracknell, because of the nature of the business and its distribution model.
"They, like us, are highly niche and their expertise in non-standard personal lines products, such as young drivers and hard to insure household, will complement very nicely with our growing portfolio of specialist insurance business," Collyear said.
Under the deal, Collyear said Vantage would be working with the "excellent management team and staff at the Fresh Group who have made it the success it is today."
Lisa Powis, CEO of the Fresh Group, said the move was an exciting one for the broking business.
"We share the same customer-centric values as the Vantage Group and a common goal to be the number one niche insurance broker in the UK. Vantage Insurance is a fantastic business and I believe it is an ideal fit for us," Powis said.
"The last 16 years have been an incredible journey working with the brilliant team at Fresh, and working with some great people across the industry. I am now looking forward to devoting more time to my charity 'Painting our world in Silver' and leave the business in very capable hands."
Mike Wall, managing director of the Fresh Group, said there was a "perfect synergy" between the two brands.
"We both have multiple niche brands covering a range of specialist insurance products," he said. "In coming together, I truly believe we can offer both our clients and our insurer partners something unique. We look forward to working with Vantage to deliver our plans in the years to come."
Terms of the deal were not disclosed.
Related stories:
NSM Insurance Group snaps up broker Vantage
Gallagher eyeing more regional UK brokers after Risk Services acquisition