Group on Philip Morris insurance launch: "What's next, funeral homes?" | Insurance Business UK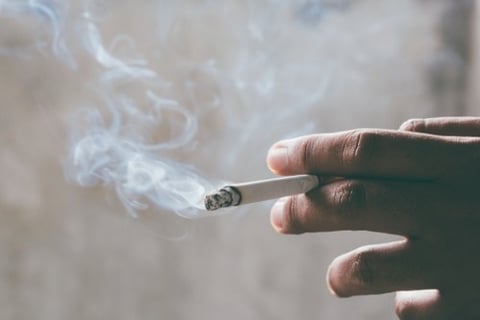 "They have zero credibility in claiming that they are committed to helping smokers quit and want a smoke-free future."
This was the strong assertion made by Campaign for Tobacco-Free Kids president Matthew Myers, referring to Philip Morris after the cigarette giant forayed into the British insurance market with the introduction of life insurer Reviti. The new player's offer? Insurance premium cuts, including a 50% reduction for policyholders who stop smoking for at least a year.
Read more: Philip Morris enters UK insurance market
In the anti-tobacco organisation's view, the move is nothing but a "cynical distraction" from the fact that Philip Morris is primarily in the business of marketing cigarettes. In a statement sent to Insurance Business, Myers noted that the multinational manufacturer sells more than 700 billion cigarettes annually.
"It doesn't get more twisted than a tobacco company hooking people on its deadly products, then turning around and trying to sell them life insurance," he stated. "Philip Morris is looking to profit any way it can from its addicted customers. Where will Philip Morris diversify next – perhaps into funeral homes, with Marlboro-branded coffins?"
Myers added that there is little evidence to support the Marlboro maker's claims that it is incentivising smokers to kick the habit by offering life insurance discounts to those who either quit or switch to the company's other tobacco products.
"Their alternative products have not been proven effective at helping smokers quit; they carry their own health risks and they are being marketed in ways that appeal to kids," said the official. "In addition, Philip Morris' sham incentives for smokers to quit are drowned out by the huge sums the company spends to market cigarettes and keep smokers from quitting."
The non-profit group described the tobacco titan as aggressive when it comes to growing its business and expanding the global cigarette market. Myers also pointed to what they believe are promotional means that attract kids, such as marketing near schools and rolling out flavoured cigarettes.
He added: "From Australia to Uruguay to Thailand, Philip Morris has filed expensive lawsuits that challenge strong tobacco control laws and seek to intimidate countries into inaction. If Philip Morris was serious about a smoke-free future, it would actively support rather than fight these proven strategies…"
For Myers, what is needed to truly create a smoke-free future is strong action by governments and not what he called "empty promises" from the likes of Philip Morris.