Hazelton Mountford bolsters ranks with two promotions | Insurance Business UK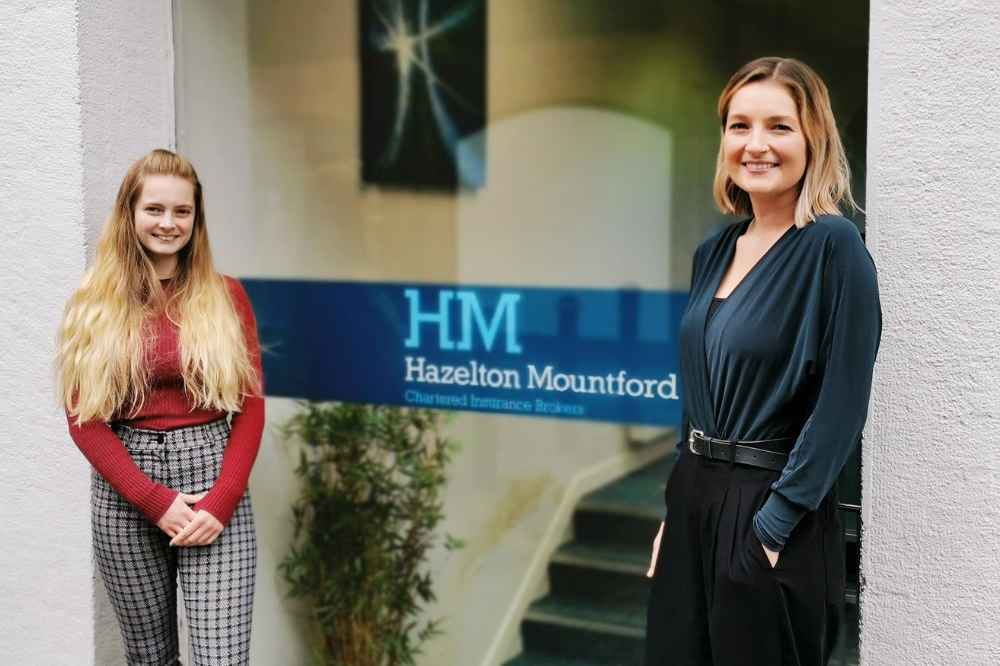 Hot on the heels of securing a key acquisition, the Hazelton Mountford Group is looking to further its momentum with the promotion of two key team members.
Read more: Hazelton Mountford reveals acquisition
First Veronique Veillet (pictured left) has been promoted to the role of senior account handler, in what the company said was recognition of her "outstanding work." She will take on extra responsibilities, including working with group managing director Gordon Hazelton on the firm's Isle of Man initiative.
"Achieving the role of senior account handler has been something I have aspired to since I started at Hazelton Mountford," she said. "Having joined the insurance team working for Gordon three years ago as a junior account handler, I have progressed hugely over the last three years, growing in both my ability and my confidence. Last year I achieved by Diploma in Insurance, which is the requirement for the position, and have since then started work towards my Chartered Status. Everyone at Hazelton Mountford has always been incredibly supportive – not just with my qualifications, but with my personal and professional development as a whole, and I'm grateful to work with such a great team."
Meanwhile, the Worcester-based broker has also promoted Steph Hilton-Turvey (pictured right) into the role of associate director of the firm's dedicated tenant referencing business, HM Referencing. This represents a boost from her previous position as referencing supervisor.
"It's a joy to step in to this role," Hilton-Turvey said. "My intention isn't to 'move up the ladder' but to be in a position where I can add the most value to the company, our people and clients moving forward in this peculiar time. A value we share here is about building relationships and connections with our clients and within the team, working together to better sustain a standard of excellence and move forward in the right direction. I'm looking forward to pursuing this and seeing how things will develop, alongside Gordon and the sterling team that I've had the privilege of leading for the last few years."