HCF MD reveals the joys of working with your family | Insurance Business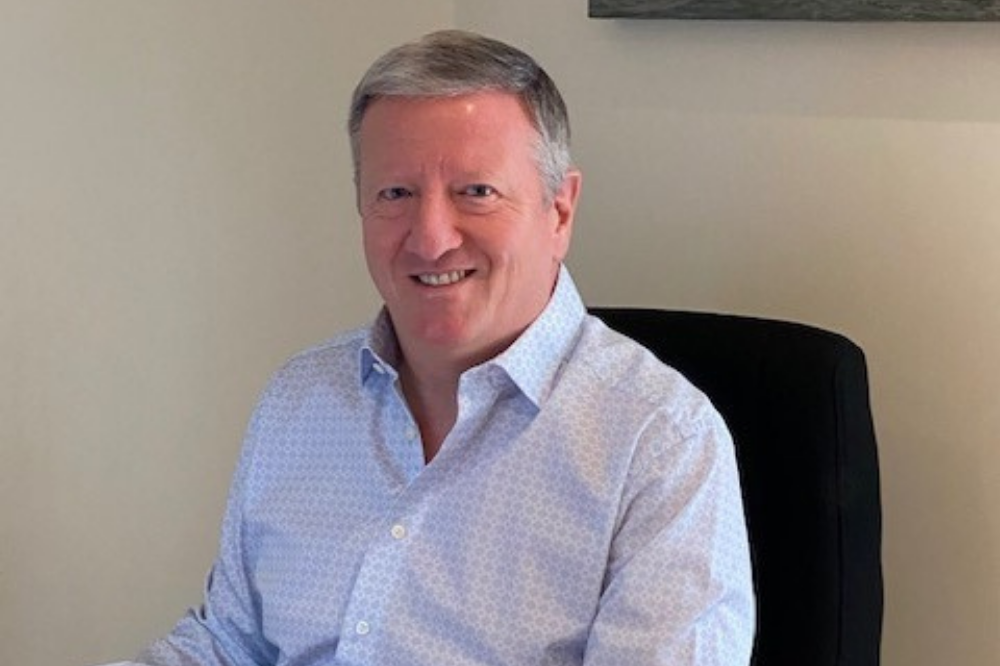 It's quite a familiar sight in the insurance industry to see a family brokerage in which a son or daughter grows up alongside the business, eventually joining the firm themselves. The story of Watford-based insurance broker Heath Crawford & Foster Limited (HCF) also features a father and a son, but also an interesting twist on the traditional sequence of events.
MD of HCF, Paul Weinberg (pictured) noted that when he started his own business in 1982, initially as a sole trader, he knew there was no-one he could rely on more than his father to support him during those crucial early days. Weinberg asked him to give up his job in the catering industry to join him in 1983 and they worked together, right up until his father retired in 2019 aged 92.
Read more: HCF's MD reveals how its recent trio of acquisitions came about
"When I was starting up and running around trying to bring in new business, my dad was there working alongside me, taking in information and dealing with quotes. He dealt with accounts and ended up running the accounts department for me, more or less to the day he retired. And people used to come into the office over the years as we grew the business and say to my dad 'so, you've got the lad working for you then?'. And he'd say 'no, I actually work for the lad.'
"In 2019, I said to my brother that dad wants to retire and that it was probably the right time but that I felt guilty because I didn't know what he was going to do. And my brother rightly pointed out that most people employ their parents until they're 65 or maybe 70 years old, so 92 is pretty impressive."
After his father retired around October that year, it was tough going into the office and not seeing him at the desk he used to occupy, Weinberg said, but it was made easier by the fact he could go and visit his parents anytime he wanted. The COVID-19 pandemic and lockdown have been hard on everyone who has been separated from their family and friends, and has made his transition to working without his father more difficult ever since.
"Thankfully we speak every day and we Zoom, and I was popping around in a socially distanced way to see my parents in between lockdowns to make sure they had everything they needed," he explained. "But now they've had their vaccinations so maybe soon I can start popping around to see them again. Only time will tell."
Weinberg highlighted something he read recently that said young people learn from their teachers and older people learn from mistakes and experience. From his perspective, the experience that you gain throughout a career is something that must be put to use over and over again. Certainly, from his own time in the broking sector and from working alongside his father for so long, he has seen the need for brokers to take care of their staff and nurture their long term development.
Looking at HCF's team, he said, while the business has taken on new employees over the last five to six years, in line with its continued growth, his senior staff have generally been with the business for up to 20 years, and one member for over 25 years now. If a client can call the office and get to know the person they're speaking with, they're so much happier than picking up the phone to a direct writer, for example, and just quoting a reference number.
"Customers are everything," he said. "We need insurance companies and we like to believe that our relationships with our insurer connections are very strong. But I think that with insurers, you find that staff come and go. And, therefore, you're always finding one insurer or another has introduced you to someone new that's come in. Whereas with my staff, if my clients can be dealing with the same people, day in, day out, that's what they love."
To fulfil this requirement, HCF doesn't have a separate claims department, he said. Interestingly, this is also a key feature of both the acquisitions the brokerage completed earlier in the year. HCF has a motor department, a household department and a commercial department and when clients have a claim, they're still dealing with the same account handler that has looked after them for years. They don't suddenly have to make the acquaintance of someone new and wonder what kind of service they will be given.
"[Clients] want to know us on first name terms," he said. "They like to be able to ask 'how is the family?' and they certainly like to hear from my staff 'how are you, and how's your family?'. And the more you can get to know about your clients, the more they feel wanted."