HCF's MD reveals how its recent trio of acquisitions came about | Insurance Business UK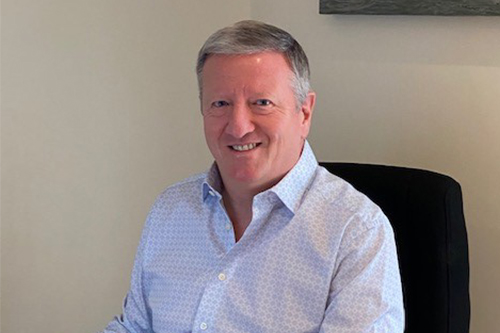 The last nine months have been a time of contemplation and introspection for the MD of Watford-based insurance broker Heath Crawford & Foster Limited (HCF) Paul Weinberg (pictured). Earlier this week, HCF welcomed, not one or two but, three new businesses to the fold, a move which has been hailed by Weinberg as essential to the strategy the broker will be employing over 2021.
Read more: HCF reveals hat-trick of acquisitions
When HCF first teamed up with minority investor Minority Venture Partners (MVP) three years ago, he said, the raison d'etre of the partnership was the industry connections held by the MVP team and their ability to source new growth opportunities. Before this, organic growth had been the main focus for HCF with only a slow drip-feed of growth through dealmaking, but Weinberg wanted to make a conscious effort to focus on acquisitions.
Upon teaming up with MVP, he has been introduced to a wide range of businesses and, for the first two years, didn't find anything that quite met HCF's requirements. Over the last 12 to 18 months, however, meetings with ABA Insurance Services, Bradshaw Bennett (Lancashire) and an as-yet-unnamed London broker proved fruitful, and work began on completing the trio of deals.
"Then the pandemic came up and lockdown came down at the end of March," he said, "so we slowed things down to see the lay of the land. It wasn't about trying to change the deals but rather about waiting for the light at the end of the tunnel to appear.
"So, I did a lot of soul-searching and I spoke to a lot of people and came to the realisation that the brokers we were [making the deals with] really fit the criteria I was looking for in moving forward and it would have been silly to let them go… We've all had to be very strong-minded on this but it is absolutely the right thing for the growth and future of our business."
Read more: Tasker Insurance Group CEO on knowing when the time is right to hit the 'on button'
The core thread connecting HCF with each of the acquired businesses is the similar management ethos that runs through them all, he said. Weinberg noted that he knows people in the insurance industry who say they have never met one of their clients, whereas building strong personal relationships has always been the key to how he and the team at HCF do business.
"There's so much more to it all than just premiums," he said. "And of course premiums are so important - to the clients and all of us - but really the personal touch is what differentiates us from another brokerage a mile down the road or any other broker our clients might make contact with. It's about how we deal with clients and about being there to respond immediately to them and to make sure that they feel valued and know that we remember them, the way they remember us."
The brokers HCF has purchased all share those values, he said, and have customer centricity built into the heart of their business model. Understanding the true value of a client is not something that can just be taught, it has to be inherent to the way a business operates.
Weinberg noted that another shared similarity between HCF and the onboarding businesses is a powerful growth ambition and strategy. They don't just want to sit back on their laurels and wait to be referred to another client, he said, but are actively going out to win new business. This has always been an emphasis for HCF and will continue to be going forward, though there will also be further acquisitions in its future. The broker is currently in discussions with another locally-based business and he hopes that, by early April, the deal will be complete.
Read more: Ethos Broking MD on why brokers must focus on winning new business
"In terms of moving forward, I'm not looking to move too fast because I don't want to risk ruining everything I've built up over nearly 40 years now," he said. "But I would think that come the summer of this year I will start to look at other opportunities. Certainly, MVP has got a lot of great connections and have already given me direction towards some people I should be talking to, maybe later in the year.
"I've got a game plan and I'd like to keep acquiring. I'm not one of the big boys but the fact is that some people, including the guys we just acquired in Manchester, didn't want to sell to the big nationals. So, as I'm able to go along and talk to people, I can actually identify with them because I come from the same background as them, and that lets them understand that the strategies we've got are very much the same as theirs. So, I think that maybe we've got a slight chance that those kinds of people would be looking to deal with us rather than the big boys."