HI Commercial announces team addition | Insurance Business UK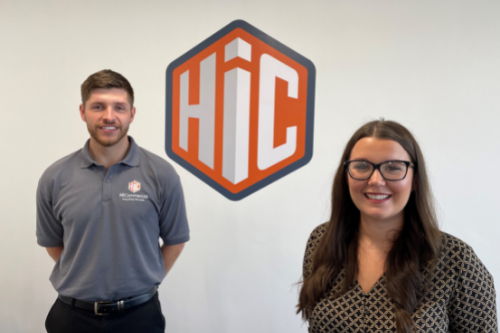 Hessle-based independent commercial insurance broker HI Commercial, which turned two years old in July, has recruited commercial account handler Jasmine Barratt (pictured right) as part of the young company's growth.
"Obviously the challenges of 2020 had a major impact on businesses which put the insurance industry under huge strain," stated Barratt, who brings six years of experience to the post.
"HI Commercial has been able to grow during this time by making sure clients are adequately covered and offering excellent service – this is what impressed me the most, and I feel this firm will give me the opportunity to grow with it."
The new hire, who previously worked in Scunthorpe, added: "I am enjoying getting to know how the business works and the way in which advisors at HI Commercial approach clients. We work with really interesting businesses, some with specialist needs which can't be managed by off-the-shelf insurance policies."
In a release, the East Yorkshire business said it now employs nine advisors under the leadership of joint directors Luke Byron (pictured left) and Richard Medforth. HI Commercial's client base spans sectors including engineering, construction, haulage, hospitality, and warehousing.
"I am pleased to welcome Jasmine to the team," commented Byron, whose camp also caters to a variety of SMEs. "She has great experience having started in insurance straight from school. Jasmine brings enthusiasm and supports us with our commercial insurance client base."
The HI Commercial director went on to note: "The firm experienced rapid growth from the start of business, gathering momentum with a 20% increase in turnover in year one. This gave us great confidence during lockdown.
"We were able to recruit last year and have been looking for a suitable person to join us this year. The criteria was for an ambitious individual with excellent people skills, and as soon as we met Jasmine it was clear she would be a great asset to the team."
For Byron, helping businesses with their commercial insurance requirements is a very rewarding job.
"It's easy for commercial organisations to take insurance for granted until they need it," he asserted. "Therefore, being thorough from the off and getting to know clients and how their business operates is where our strengths lie."