How can insurance brokers market themselves in a competitive landscape? | Insurance Business UK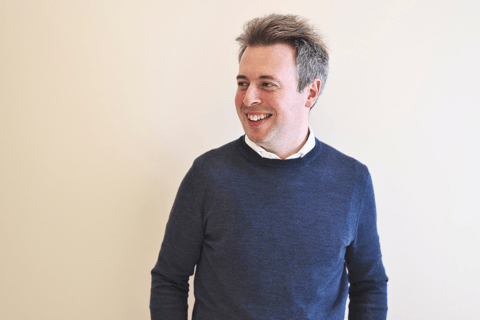 One of the main advantages of the current digital-first society and environs in which modern UK insurance businesses operate is that a small firm can have the presence of a larger company if it plays its cards right.
Director of the boutique creative agency Brand Brown, Robert Brown (pictured) has seen how broking entrepreneurs from businesses of every size can get to the top of the search field of their chosen areas of expertise – and why they often don't need a full-time marketing person to do so. In recent years, the drive to digitise businesses has led insurance leaders to consider a broader range of marketing solutions, he said, particularly as they embrace the crucial role an online presence has in promoting their professional offering.
Read more: Broker marketing – it's time for a change
From his work supporting brokers in building a bespoke marketing strategy that blends more traditional community support activities with digital channels, Brown has established some clear dos and don'ts for brokers looking to set themselves apart from their competition.
"The brokers that do this marketing piece well are often the ones that align themselves with trade associations and group affiliations, and which have gone after niche areas as opposed to being all things to all people," he said. "But what we're really seeing is that it comes down to the way things are presented. In the past, there used to be a reliance on huge chunks of text that were written as technical briefings.
"And I always felt that, from a customer's perspective, nobody ever really understood that kind of content. So, a lot of people are now simplifying messaging. And that's one of the biggest challenges that are out there for brokers, but it's also a great opportunity – to take some of those key messages and make them [more comprehensive]."
The vast majority of policy documentation is now issued electronically, Brown said, but some brokers haven't yet identified the opportunity to switch up the blocks of content that formed paper documentation with graphics and interactive elements that make the information more accessible. These brokers should always be thinking about how to make this content look the best it can, and how it can be presented to a client in a way that is both aesthetically pleasing and informative.
"A lot of newsletter content can be used for both prospecting and clients because it's so informative and educational as opposed to being 'sell, sell, sell'," he said. "And I'm seeing that those emails are forwarded to groups of [peers] because it's so interesting and that broker is getting new leads through that."
"In my world, the right marketing is about educating people by putting that information in such a way that everybody can understand it. It's about niche, targeted communications that are relevant to people at the right time. That's where I see this going."
Read more: Brokers discuss the merits of embracing social media
Social media can be a bit of a minefield for inexperienced users, and Brown noted that he has seen that some people overshare on online content platforms, which can act as a deterrent to those looking for professional support and advice. In a recent presentation to a broking group, he said, they wanted to know how often they should be sharing content on social media but there isn't a definitive answer – only that brokers should only share relevant and timely content.
"When we monitor [their posting] and see what sort of traction it gets, it gets so much more reach if a broker only does say two posts but they're very relevant, or they were community-led and so showed pictures of people," he said. "From my experience, because we're such a people-led industry, these kinds of posts get so much more engagement. But the people that post every day simply for the sake of it – we find it ends up switching people off.
"This is what we've seen when looking through the available analytics, and a lot of businesses I work with agree with that. They want people to know they're there but they also want people to read their outputs. It's all about getting that balance right."
There has never been a better time for brokers to review their marketing strategies, Brown said, and he emphasised the need for brokers to find the right blend between traditional and more modern marketing techniques. From the perspective of him and his team at Brand Brown, they have been impressed to see the inroads even a small business can make in achieving brand recognition, and they champion the role that letting a brand be itself has to play in that success.
"The customer is always at the heart of everything we do and that's why we have no template model," he said. "It has got to work for them. And we've got to see the whole culture of their business come through in the branding. The tone of voice of all their messaging has got to be the same as if you walked into that business and thought, 'oh yeah, this is the same place that we saw online'."