How insurance's good intentions can turn into real actions | Insurance Business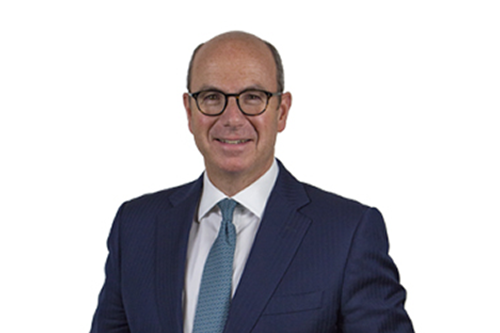 Take a look around you. If you're sitting in an insurance office right now – whether a broker, an insurer, or an MGA, chances are the majority of those sitting beside you will be male, most probably white and likely over the age of 40. For the CEO of Marsh UK, Christopher Lay (pictured), however, the story is going to be quite different today as he speaks as part of the Insurance Business UK Women in Insurance Conference 2019.
On this occasion, Lay, along with colleague and Dive In chair Jason Groves, will be the "odd man out" – one of a handful of men standing amid a crowd of more than 200 female insurance professionals at the Tower Hotel, London. There is a risk that as he sits on a panel about The Imposter Syndrome and the Value of Mentorship he might come off condescending by attempting to speak on matters that are important to women, but it's a risk he's willing to take.
"If I worry too much about doing what I think is right in life there are many things I wouldn't do," he told Insurance Business ahead of the event. "If it's the right thing to do, do it. I am standing up for D&I rather than standing up for women. I wasn't concerned at my first LGBT event about what people would think about me… or at a mental health event. You have to embrace D&I and therefore the way to get involved is to engage. I could be there as a senior woman or a senior man giving some perspectives and confidence to individuals. There are many who lack confidence in their careers, including myself. What I want to do is help people have confidence that whatever they think they need to do from a career planning journey and capability perspective they can tackle those issues.
"If people choose to misinterpret my motives, I can't control that. I am not there as a man trying to help women, I am there as a human being talking about an issue that impacts both genders."
Lay states that he is "genuinely passionate about diversity and inclusion" and that while the industry has spoken a lot about the business case, it's now a question of "doing the right thing and delivering those results."
"When we look at D&I from a gender perspective, we know there is an issue to solve here for the insurance industry… from the number of women in senior grades, to the gender pay-gap perspective, to an attractiveness perspective," he said. "The industry is not truly representative of the society in which we live and work."
So, is Marsh actually putting its own words into action?
"I am looking at how I can translate initiatives to move the agenda," Lay explained. "It can be some very simple things such as starting to measure diversity in the organisation, or it can be initiatives such as making sure that when we recruit we have a diverse slate of candidates. If you don't set objectives, you can inadvertently not achieve your diversity targets because people come with an unconscious bias."
"There was probably a time when I fought against it," he adds on the idea of having diversity quotas, "because I was concerned about having positive discrimination - but I do think that measurement is important here.
"If we know we have targets it will drive a better result. When I was first told to get on a rowing machine by a personal trainer and they said your target is getting to 2km in nine minutes – I'd never been on one before, but I pushed myself to do it and I made it, just. Then he adjusted the target to eight minutes and when I complained he told me to get on the machine and get on with it. In the end I did it in eight minutes and five seconds – why didn't I do it in that time in the first place? There is a psychology built into all of us to reach targets.
"'Growing our own' is one strategy that we have at Marsh – we recognise we are dealing with an industry issue and so just recruiting diverse candidates from someone else doesn't mean you're making things any better. So, we have doubled our graduate intake and we look to promote and grow from within. To me it's not a tick-box exercise – it's about doing the stuff that you believe is important for change."
Ultimately though, is the insurance industry picking a relatively safe topic by focusing on the gender issue? After all, there have been several women in high profile positions – from the likes of Inga Beale to Amanda Blanc and Tulsi Naidu – and while there is work to be done on closing the gender pay-gap, ultimately those 'perma-frost' men in suits are likely to be more comfortable talking about elevating women than they may be about doing the same for people of different racial backgrounds or with alternative sexualities. Lay, however, believes it's about a step by step progression for the industry at large.
"Whether it was safer or easier to get out is open for debate, but women and young people are the two topics we have got at quickly," he said. "But this is still about inclusion in its broader sense. You have to start somewhere and go on a journey.
"For example, the industry has tapped into a real need with mental health over the last year. In the past we found it difficult to talk about because we wondered about how people would be perceived being involved with that issue, but thankfully we are breaking that down. Indeed, if we had a multicultural insurance network, I would sign up for that too.
"There's plenty of work to be done with gender diversity but I hope it's also a day in which we're celebrating what we have achieved as an industry. We have improved our metrics and so we should also be looking to celebrate our success."