How this broker picks its acquisitions | Insurance Business UK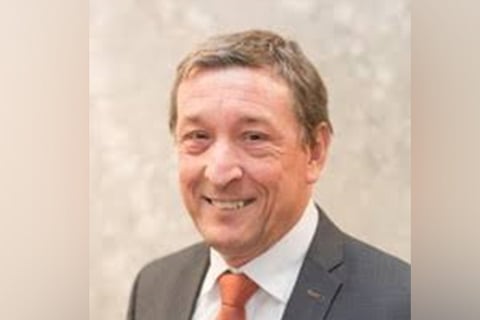 Thomas Sagar Insurance isn't the new kid on the block when it comes to brokers. The Lancaster-based organisation has been around for 50 years now, working with both commercial and personal clients.
Just 12 months ago, the broker made a big change, becoming part of the Global Risk Partners (GRP) group.
The first acquisition for Sagar Insurance since becoming part of GRP is an important one, and John Meadows (pictured), CEO of Sagar, said that choosing Thomas Cook for that was about finding a broker that was the right fit.
"Sagar has completed a number of acquisitions over the years, but although we've had a lull for a while as we were becoming part of GRP, we still had a pipeline of local brokers," Meadows explained.
"Thomas Cook, the first acquisition since we became part of GRP, was owned by John Cook, has good quality clients and good local reputation."
Meadows said that the culture at Thomas Cook, as with all of the brokerages that Sagar has acquired over the years, is very important to look at when deciding if they should go ahead with a deal.
We've always found this is critical, and only look to acquire businesses with the same client focussed approach as Sagar," he said. "If the culture is right, it means that the extended team works well together, and aligning processes is relatively easy."
There are plans for more acquisitions too, which is made easier for Sagar now that they have the backing of GRP.
"We have a more targets in our line of sight, and we are reinvigorating our pipeline," Meadows said. "GRP has a very strong platform in place to integrate new acquisitions, so now we are able to do this much more quickly and efficiently than before we joined.
"It's easier to accelerate with the extra firepower we now have, as the GRP acquisitions team are specialists and they're good at doing them. They give us the capability to have two three on the go at any one time."
While Meadows admits that there was an adjustment period since joining GRP, everything is going smoothly now.
"Initially, it was a challenge being part of something new, but now things have settled down and we're really pleased," he explained. "We definitely made the right decision. GRP is a smart, highly professional business.
"GRP also supports us with compliance; this is very important for a small business. GRP's experience has also helped us strike better deals for our client and improve our income."
He also said that it has enabled Sagar to connect with people they hadn't been able to before, a definite benefit to the business.
"During the last few years, insurers have sought to cut their costs, which means fewer people and more junior staff to deal with," Meadows explained. "With GRP, we get to speak to the senior decision makers, and the direct conversations with them make for quicker, better decisions which benefit the clients."
In the end, Meadows said that he believes what sets Sagar Insurance, and now Thomas Cook, apart is the links to the community and commitment to customer service.
"I think most brokers, including Sagar, would point to their strong links into the community they serve," he said. "For us, based in East Lancashire and with hundreds of SME manufacturing businesses on our books, we really need to understand what the insurance and risk management crunch points for our manufacturing clients are.
"That includes good risk mitigation capabilities, a real focus on claims, especially liability claims which are more commonplace in this sector, and being able to speak their language and empathise with their business culture.
"The good thing is that, having been able to hand off a lot of the compliance and 'back office' work to GRP's central team, it frees up much more of our time to dedicate to our clients. We are currently retaining 94% of our book and our aim is to improve on that this year."