How to support the micro-SME space in hard market conditions | Insurance Business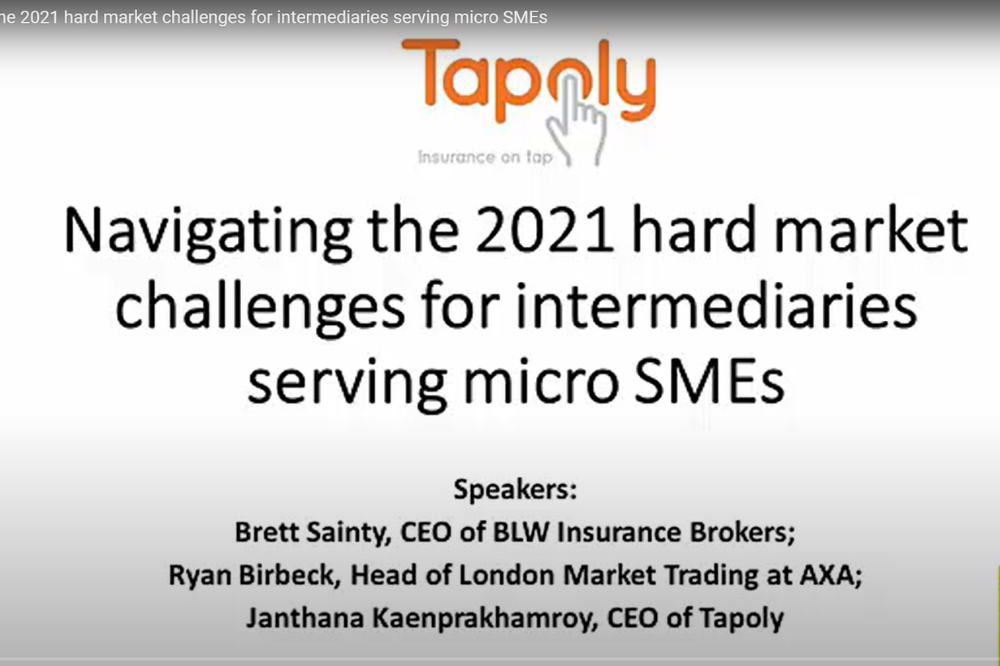 It's no understatement to say that micro-SMEs have faced a significant array of challenges during the COVID crisis, many of which are showing no signs of abating as a hard market makes itself comfortable. During a recent MGAA webinar, CEO of the association Mike Keating invited a variety of perspectives on how micro-SME customers can be supported at this critical time.
Read more: SMEs 'disappointed' with insurers, finds CII
Lending his perspective, Brett Sainty, CEO of BLW Insurance Brokers, noted the need for insurance intermediaries to take a moment to pause and reflect on the essence of insurance. What insurance services are trying to achieve is the transfer of risk from the customer, he said, in a bid to release their balance sheet and their finances so they can focus instead on growing their business.
"And I think brokers are very aware of that," he said. "That is their purpose. And one way that we can help customers during this really challenging period, is to assist them in putting that together in a tailored fashion. And I think MGAs have a lot to add to this because where there'll be a lot of package stuff from the composites, MGAs will add that level of intellect and those options for the customer [to allow] them to select the perfect method of risk transfer."
It really goes back to basics, Sainty said, and what is truly vital for the broking community is communication. If an MGA, or an insurer, wants to withdraw from a risk, they need to engage the broker quickly and make decisions two or three months away from renewal date. Insurance services are about risk transfer and tailoring solutions to the customers - but that's only possible with accessible and early communication.
Asked to rate the insurer support available to brokers, and ultimately their clients, across the last year or so, he noted that, without naming names, he has seen the best and the worst that the profession has to offer. BLW has received outstanding support from some insurers and some MGAs who have made their underwriting staff available to the team.
"We're a Lloyd's coverholder, so we [were] always traipsing around the building," he said. "And the speed with which [these businesses] made people available so those really bespoke and nuanced discussions and that policy wording creation can still take place [has been great].
"On the less positive side, I've heard things like, 'it's all working so incredibly well that we're going to get rid of all of our buildings and let our staff work from home.' It hasn't worked incredibly well, from a broking perspective - we need to see underwriters and they need to be in an office, is my view on that."
Read more: Guidewire's chief innovation officer on the evolving expectations of the SMB space
Offering an insurer's perspective on the question, Ryan Birbeck, head of London market trading at AXA, highlighted that SME is a legacy part of AXA's business with which it has been involved for a very long time. It continues to be an area of appetite moving forward, he said, and the insurer has sought to ensure it maintains capacity in this area by continuing to support SMEs through products such as PI, management liability or D&O.
"I'm sure there have been individual challenging negotiations that have happened along the way," he said, "but ultimately, we've tried to stay supportive to the sector. There are some real tangible things that, as a large insurer, we've been able to do. One of the main ones was around 'payment holidays' as we call them, where we went out to our client base, either directly or through our intermediaries, and offered breaks in payments if anyone was struggling through the impact of COVID."
The decision has an impact on AXA's balance sheet as those millions worth of deferred payments meant an increased risk to bad debt ratio, Birbeck said, but it felt like the right thing to do. In the same vein, the team made additional practical efforts to support their SME clients by not including furlough payment in their EL and PL wage calculations, and by increasing rebates from 10% to 25% to help cash flow within their clients' businesses.
Along with many other insurance companies, he said, AXA also relaxed its actions with regards to empty buildings definitions and not charging increased terms. And it was tangible benefits like these that made a fundamental difference to the bottom line of micro-SME clients.
Janthana Kaenprakhamroy, CEO of Tapoly, meanwhile, emphasised the vital role that MGAs play in this market and that being able to provide flexible and accessible platforms to these customers to enable them to get the right coverage has been essential. Over the last few months, she said, Tapoly has worked to expand its insurer panel as it saw that several of its insurer partners had started to pull back on their capacity, offering a reduced pool of products.
Expanding its panel of insurers will allow the business to serve a larger network of customers, she said. Meanwhile, in terms of supporting its existing clients, like AXA, Tapoly has offered a broad range of flexible payment options each with the ambition of helping customers with their cash flow at this crucial juncture for the continued success, or even simply the survival of, their businesses.