Guidewire's chief innovation officer on the evolving expectations of the SMB space | Insurance Business UK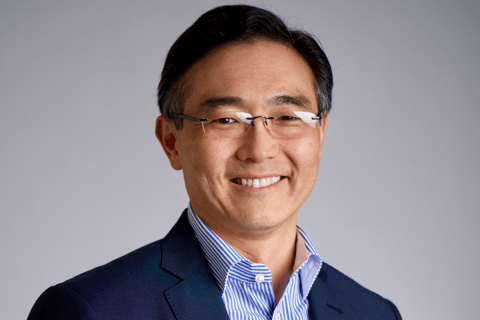 As chief innovation officer for Guidewire Software, Paul Mang (pictured) has a front-row view of how innovation can sometimes be as much as about reacting to change as instigating change. A year into the COVID-19 pandemic, it is clear that many SMBs, both existing and upcoming, have already or will move to a digital-first standard and the question now is whether insurers are prepared to adopt the new underwriting approaches required to keep pace.
Read more: SMEs 'disappointed' with insurers, finds CII
Mang noted that while some things about the SMB world never change, from the time constraints faced by entrepreneurs to the need for expert risk advice, the times are changing across the sector. Even the smallest businesses are becoming more digital and more reliant on technology and that is a trend that is being seen globally.
The second key change is around the agility of small businesses, he said. COVID has impacted everyone to some degree, but most would agree that small businesses without the resources of large enterprises have really suffered. The upshot is that those that survive and grow in the post-pandemic period will be those that are the most agile, as they have the flexible business models needed to pivot quickly.
One trend leads into the other as those digital businesses that are service- rather than product-driven and have limited investments in infrastructure tend to have a more flexible and agile business model. Mang highlighted the case made by the recent whitepaper he is behind, that, while the SMB sector has been heavily impacted by COVID, the hope and expectation is that the collective group will thrive.
The anticipation is that the sector will thrive, but it will look different, he said. The insurance industry now needs to recognise that SMBs will still need risk management, and still need the risk transfer and risks management services that the industry provides, but will require more dynamic and agile insurance solutions. The industry has made progress in utilising more 'flow underwriting', more automation and more technology but he believes that the gap between the reality and expectation of insurance services is widening.
Read more: Marsh, Beazley, Guidewire and more on the role of analytics in innovation
"It's like making one step of progress, if the other side goes up by two steps, you're actually falling behind and I think the [expectations] are pushing forward so quickly," he said. "The needs to be efficient, to offer advice and be easy to deal with are consistent, but the more digital environment will have some implications for us in this sector."
The first of these is that if a business owner has gone through the digitisation process, their tolerance for less automated or paper-based systems will be reduced. The change in expectation from the small business side is likely to match the change in expectation on the consumer side, where information is expected to be readily and swiftly accessible.
For insurers looking to combat this strategic issue, he said, two key paths can be taken. The first is to improve and automate current processes and make incremental improvements, which is a good option as organisations should always be looking to improve. The second option is to rethink the entire underwriting process and try to bring the SMB segment closer to a continuous underwriting approach. This raises strategic challenges regarding cost, and the fact that SMBs would not want contact with their insurance companies every day, so any solution would have to be low-touch.
"There are processes that can and should be improved, just as an ongoing improvement, year after year," Mang said. "And then there are other parts that are more innovative, that really offer a different way to think about the same problem."
Mang noted it is far too early to say with any uncertainty whether the COVID pandemic will impact which path insurance companies opt to take and, as it stands, there is interest in both options. The early signs, however, imply that there is more appetite, and perhaps a perceived stronger need, to embrace more innovative solutions, beyond the remit of incremental change.
"You can ask me in about 100 years and we'll know exactly what happened," he said. "But I'm optimistic we are making some changes to the industry, in the industry, and I'm excited about what we're seeing right now."