How will increased consumer vulnerability impact insurance behaviours? | Insurance Business UK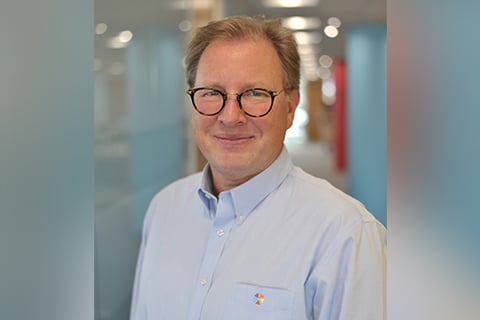 Would you consider yourself a vulnerable person? New research from Consumer Intelligence has revealed that 26% of the adult population of the UK now deem themselves to be 'vulnerable', which has led to increased concerns that they could be taken advantage of by financial services companies. This number has doubled in the last year and the increase can be principally attributed to the coronavirus (COVID-19) crisis which has rapidly augmented concerns about personal finances, job security and health within the wider public.
The CEO of Consumer Intelligence, Ian Hughes (pictured above) noted that the report has highlighted what he already suspected which is that though vulnerable customers are thought to be quite a small portion of the market, because of COVID-19, and the anxieties caused by this, more consumers are acting like vulnerable people.
"They're not listening the way they used to listen," he said. "They want to phone rather than communicate on the internet. They're doing all sorts of things which have really shone a spotlight on the fact that this is an issue. And this issue has been here for a while, but it will remain, and it is becoming increasingly important for insurance to get a grip on."
Read more: Quadient on creating long-term customer relationships
Michael Sicsic (pictured below), the MD of consultancy firm Sicsic Advisory and the former head of supervision for the general insurance retail sector at the FCA, highlighted the need for insurers to understand their vulnerable customer base. Some insurers shy away from recording vulnerability because they fear running into GDPR concerns - but this is a red herring as there is little chance that an insurer will face a penalty for recording information that is to the benefit of their customers.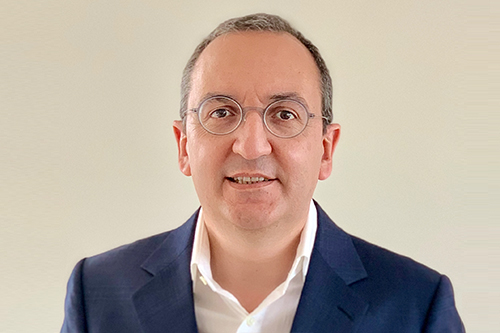 "Another point that the [Consumer Intelligence] research communicated is that not all firms have the same portion of vulnerable customers," Sicsic said. "And so, for some firms, these may be more prevalent issues compared to others, and so first they must understand how big these issues are and then how to deal with them."
Insurers must look at their key processes - and central to these are renewal and pricing practices, Sicsic said. The more vulnerable customers there are, and the longer they stay vulnerable, the less likely they will shop around.
From finding new ways to engage with customers, to ensuring they are receiving the right cover if the auto-renewing of policies is banned or limited, to examining the payment of claims during the pandemic, there are several areas which insurers must review during this critical time. This review is necessary across the entire value chain of the insurer and must be firmly integrated into its day-to-day practices.
"One of the clear issues highlighted by this research is about simplicity of communication," Hughes noted. "There's an old metaphor 'KISS or Keep It Simple, Stupid' which demonstrates the need to give clear, simple messaging at a time of high anxiety and high stress. Being simple and being concise is something that is a big takeaway for insurers."
According to Catherine Carey (pictured below), the PR & communications manager at Consumer Intelligence, the firm has been conducting extensive analysis to determine how well people feel they are being supported by specific industries at this time, and insurance consistently loiters close to the bottom of this list. The sector is not performing very well and much of this comes down to the communication aspect.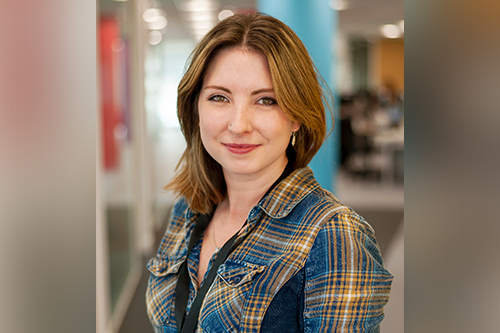 There are several simple tips that insurers can utilise to increase their engagement with consumers, from implementing a standard font size of 12 in all written communications to keeping the language used as simple as possible. This guarantees that any communication is accessible both to vulnerable people and the rest of an insurer's customer base.
"Everybody is in the same boat at the moment," Carey said. "Everyone has got high levels of anxiety, and a limited attention span. So, get straight to the point and make your information concise. The customer experience journey is really being exposed right now as, prior to the pandemic, there was one key point of contact and that was the renewal notice – but now customers are phoning in left, right and centre.
"Insurers are stretched because their call centre operations aren't up to optimal speed, which makes vulnerable customers almost at further risk of not getting the engagement they need at the time that they need it."
One of the most interesting factors that has arisen out of this pandemic has been the changing focus on the role of the broker, Hughes said, and he believes that brokers have been exposed to some extent by this crisis. The need for a stronger relationship between the broker and the insurer to create effective communications has become much clearer. There is a need for larger brokers to be able to respond and react to this changing environment in a way that they have not needed to previously.
"This also raises the distinction between brokers who are giving advice and brokers who are not giving advice," Sicsic said. "Brokers who give advice, I would say can be in a very good position because they will be able to demonstrate how they are adding value, but for those that don't, they are just part of a value chain and it will be very different to demonstrate the value of their offering… Most small brokers are non-advisory and the challenge is how they can turn that into a benefit and how they can support their customers in this journey."
Carey highlighted that research has also shown that vulnerable customers are less likely to contact their insurers directly for a wide range of reasons and that there may be a real opportunity in the market for brokers to do some positive outreach to those vulnerable customers. By making sure that these vulnerable people, who now make up over 13 million individuals in the UK, are being served correctly, brokers can spearhead a new approach to fair treatment.